Welcome Shelton Alumni,
Our Alumni are an important part of the Shelton Community. Your time and efforts at Shelton School were key elements in the development of our school in the past, and we are very excited about our future at our new campus.
Every person who walks through our doors as a student at some point in his life, we consider a Shelton alum. As a member of our Alumni Association, you join over thousands of former students who once called Shelton home. Reconnecting with our Shelton community through events, programs and gatherings is what keeps the past, present and future of our school strong.
Shelton has several ways to stay connected with your class, friends and school. You can keep up with the action through our website, social media or attending the many programs at Shelton. We have a Shelton School of Dallas Alumni facebook page, Instagram, LinkedIn, or you can contact us by emailing sheltonalumni@shelton.org.
Please update your contact information and keep us posted on life after Shelton.
Alumni/Student Relations Coordinator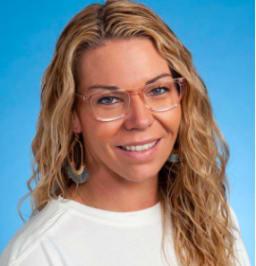 Courtney Dios is Shelton's Alumni/Student Relations Coordinator. Courtney is a Shelton alumna (Class of 2001) and a Shelton teacher who teaches Life Hacks in Middle School. She graduated third in her class at Shelton and graduated from Auburn University with a bachelor's degree in graphic design and a minor in business. She also appears on the podcast Neurodiversity. Her son, Heston, is a ninth-grader at Shelton.
Read More