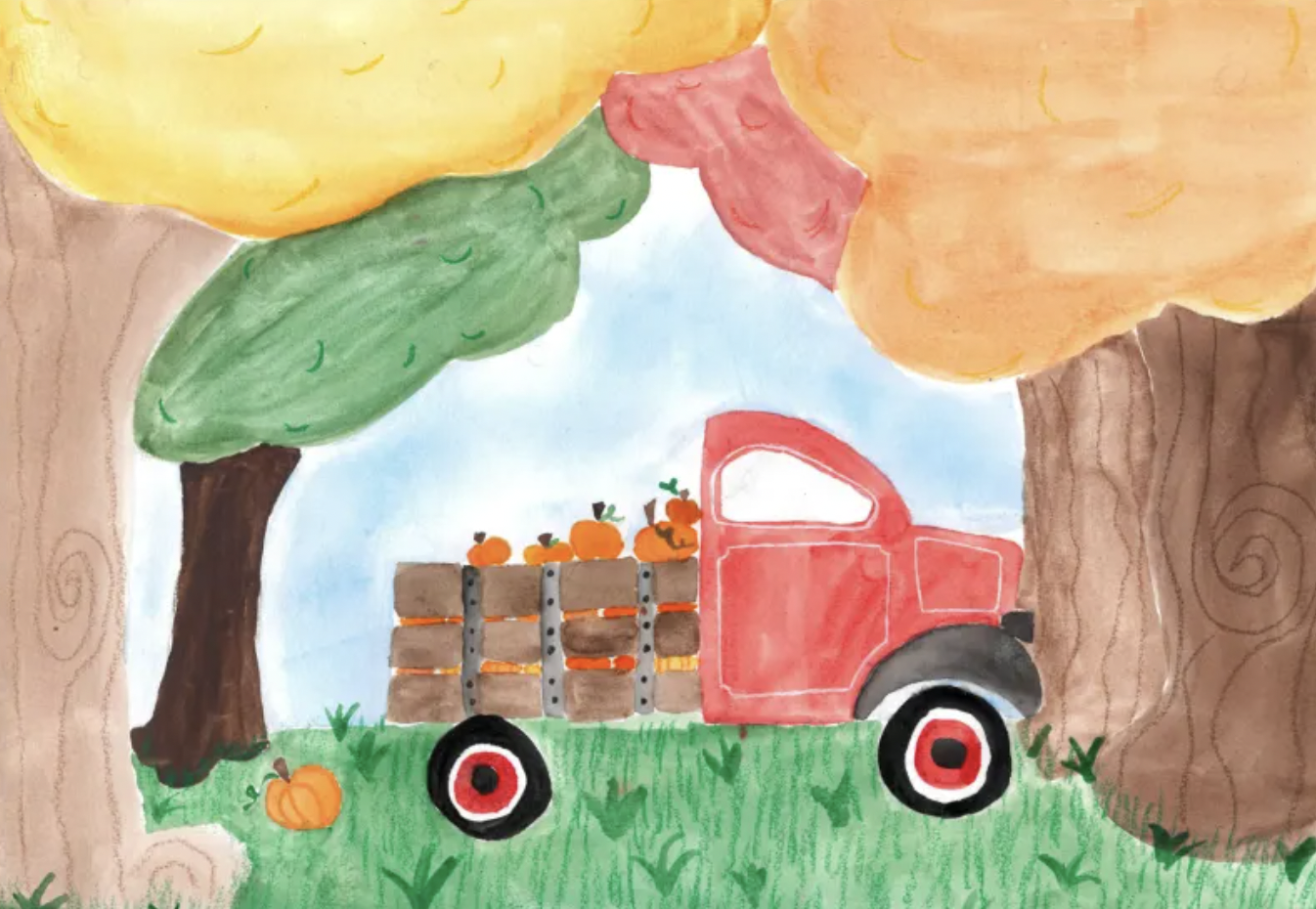 Artwork by Shelton student Kate Williams, 10th Grade
GRANDPARENTS' DAY IS NOV. 17-18
We are excited to host Grandparents' Day Nov-17-18. The program includes 178 students and begins in the gym, followed by classroom visits. Here are the details.
Grandparents' Day for Lower School and Upper Elementary will be Thursday, Nov. 17, 9:30-11:30 a.m. The program will be livestreamed here.
Grandparents' Day for Middle School and Upper School will be Friday, Nov. 18, 9:30-11:30 a.m. The program will be livestreamed here.
Please drop your children off in carpool by 8 a.m.
Valet parking will be available beginning at 8:30 a.m.
Those who are self-parking should park on Shelton's campus and not in the parking lots of surrounding businesses.

Student drivers should park behind the Girl Scouts building on Summerside (6001 Summerside Drive) and walk carefully across Summerside to the campus.

Grandparents should have received their invitation and a name tag with their grandchild's classroom number in the mail. Please help us by reminding your child's grandparents to bring their name tag. No check-in is necessary if grandparents bring their name tag.

Grandparents with more than one student can come both days, or the older student may attend the program in the younger sibling's classroom.

Students who have a note giving parental permission may leave with their grandparents at the conclusion of the class visit. Parents may also email their student's advisor to give permission.

Note that Friday, Nov. 18, will be an early dismissal day for all students. Please make arrangements for carpool at 12:15 p.m. unless the student is leaving with a grandparent.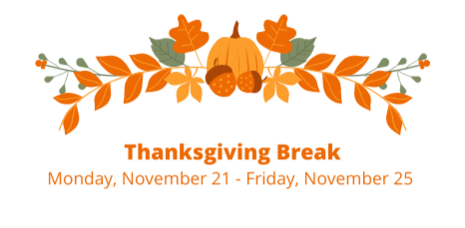 THANKSGIVING BREAK
We are grateful for our students and parents. Thank you for all that you do to support our school. There is no school Nov. 21-25. Please enjoy your Thanksgiving break.
NEW PARENT SUPPORT MEETING THURSDAY, DEC. 1, 7:00 PM
"Oral and Written Language: Decoding, Spelling, Comprehension & Composition," our fourth New Parent Support meeting of the year, will be held virtually for first-time Shelton parents on Thursday, Dec. 1, at 7:00 p.m. New parents will receive an email with a link to join the Dec. 1 event on Tuesday, Nov. 29. Parents who are not new to Shelton this year, but who would like to attend/view this webinar, please contact Laura Berend for information. What we do at Shelton to help students with these four functions is core to our expertise and experience.
CARPOOL REMINDER
The turn into Shelton from Summerside is left-hand only. Please do not make a right into the school from Summerside — it backs up carpool.
VETERANS DAY SALUTE
The Lower School and Upper Elementary recognized Veterans Day on Friday, Nov. 11, by thanking Shelton staff members who are veterans and playing "Taps" for fallen veterans, including Andy Krippner, who graduated from Shelton in 2010 and was a Private First Class killed in action on May 23, 2011. Ken Utz explained the meaning of Veterans' Day to the students. Members of Gretchen Goldstucker's art class made cards for the veterans on staff. Shelton's Military Club distributed flag stickers to Lower School and Upper Elementary students. Students in the Military Club, which is sponsored by Tim Clark, learn the history of the military, the mission and history of each branch of service and how to march, salute and speak in military terminology.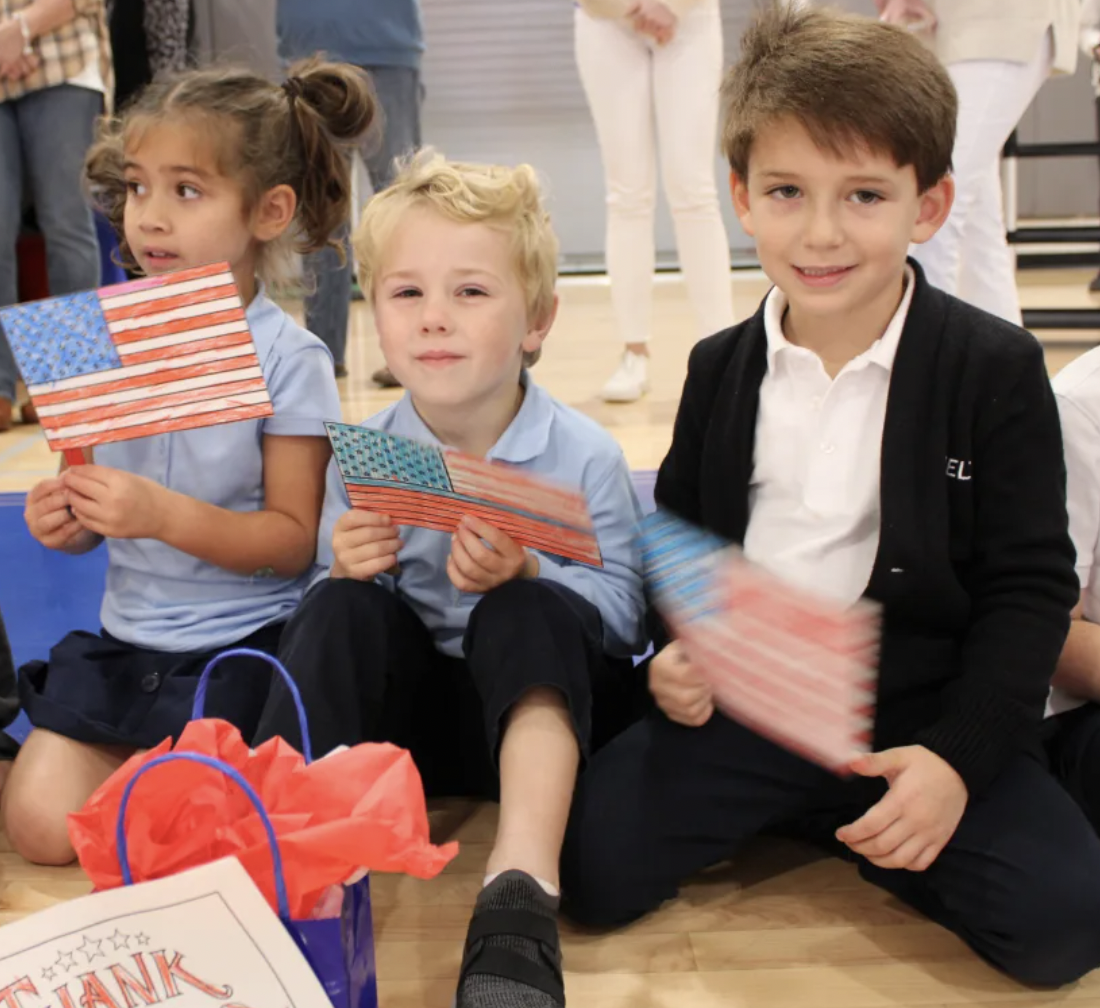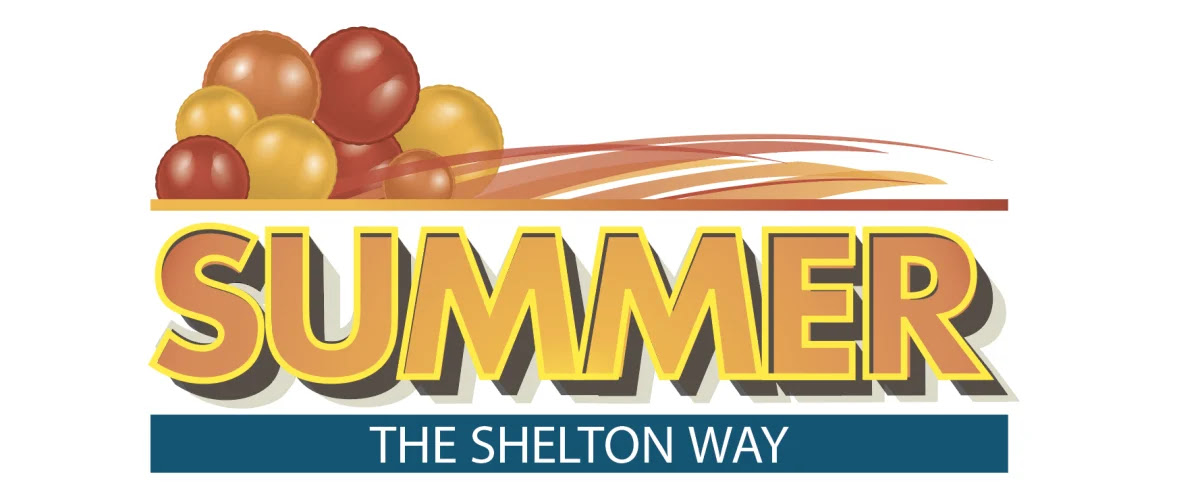 SUMMER, THE SHELTON WAY 2023
Start planning now for Summer, The Shelton Way:
Summer School 2023: June 12-June 30
Scholars 2023: June 12-June 30
June 19: holiday
Back to School Prep Week for Shelton students: July 31-Aug. 4
Registration opens Feb. 15.
Information on summer classes and the summer brochure will be available online in early February here.
Questions? Email summer@shelton.org.
MIDDLE SCHOOL TRIPS
Middle School students will enjoy class trips Smoky Mountains on April 17-20 (eighth graders) and a Texas history trip to Austin and San Antonio on April 19-21 (seventh graders). Registration is due by Nov. 30. If you have questions, email Anna Smith at asmith@shelton.org.
AUTHOR JOHN SCHU VISITED SHELTON NOV. 10
Author John Schu spoke at Shelton on Nov. 10. He is the author of This Is a School and This Is a Story. Upper Elementary Library Media Specialist Marissa Montgomery said that some the UE students were so inspired by him that they dropped everything to read as soon as they returned to their class or read their books in recess. Thanks to Ms. Montgomery for coordinating the visit!
GIBSON SHURLEY'S VIRTUAL VISIT WITH AUTHOR ALAN GRATZ

Congratulations to Upper Elementary student Gibson Shurley. Thanks to librarian Mary Drexler, he appeared in a virtual author visit with Alan Gratz on Nov 16. As a result, he received a copy of every book written by Mr. Gratz.
SHELTON'S QUIZ BOWL BRAINS
Congratulations to the Quiz Bowl team of Sam Rubin, Ryan Cuzalina and Hugo Doherty. They competed in an online tournament Saturday against eight other teams across the state.
VARSITY FOOTBALL TAPPS HONORS
Congratulations to Varsity Football Coach Head Coach Marco Rivera and the following Varsity Football players for TAPPS Division III-2 District Honors:
Special Teams Player of the Year: Jake Riggs
First Team: Jake Riggs, Linebacker
Second Team: Zac Robison, Safety; Grayson Metz, Offensive Line; Taylor Ogden, Wide Receiver; Clay Brandenburg, Kicker
Honorable Mention: Zac Robison, Quarterback; Grayson Metz, Defensive Line; Nico Rivera, Offensive Line; Henry Hurt, Linebacker and Wide Receiver; Jan Kruger, Linebacker; Jacob Wood, Running Back; Blake Fetters, Defensive Line
LADY CHARGERS BASKETBALL
Come cheer on the Lady Chargers Varsity Basketball team! Their next home game is Nov. 29 at 6 p.m.
SIXTH-GRADER WYATT ROGERS COMPETED IN THE AMA TEXAS MOTOCROSS STATE CHAMPIONSHIP
Congratulations to sixth-grader Wyatt Rogers, who qualified to race in the AMA Texas Motocross State Championship race Oct. 28-30. This is an elite group of riders that qualify after racing in the District 41 race series. Wyatt finished eleventh out of 32 riders in his class. He is already working hard for next year to try and make state and win a trophy. Wyatt has been riding in races for less than a year and has been riding motorbikes since he was 5.
LAKER LEE COMPETED AT TEXAS HIGH SCHOOL BASS TOURNAMENT
Congratulations to senior Laker Lee! His team placed second out of 239 boats and won a $1,000 scholarship at the North Texas Division of the Texas High School Bass Tournament on Lake Ray Roberts.
CONSIDER DONATING TO SHELTON'S ANNUAL FUND
This year's Shelton School Annual Fund "Investing Today, Shaping Tomorrow" is about the opportunities students gain from a Shelton education. Our students' experiences today shape their tomorrow. Your investment enables Shelton to offer innovative programs, top-notch educators and personalized instruction at an outstanding campus. Thank you for all that you do to make a difference for each and every Shelton student.
SEND US YOUR STUDENT AND ALUMNI NEWS
Has your child held an interesting job, volunteered in the community or had any other special achievement? Please let us know by filling out the form here. By submitting news or photos you agree that your news may be shared on Shelton.org, our email newsletters and social media. Send photos to lkresl@shelton.org.