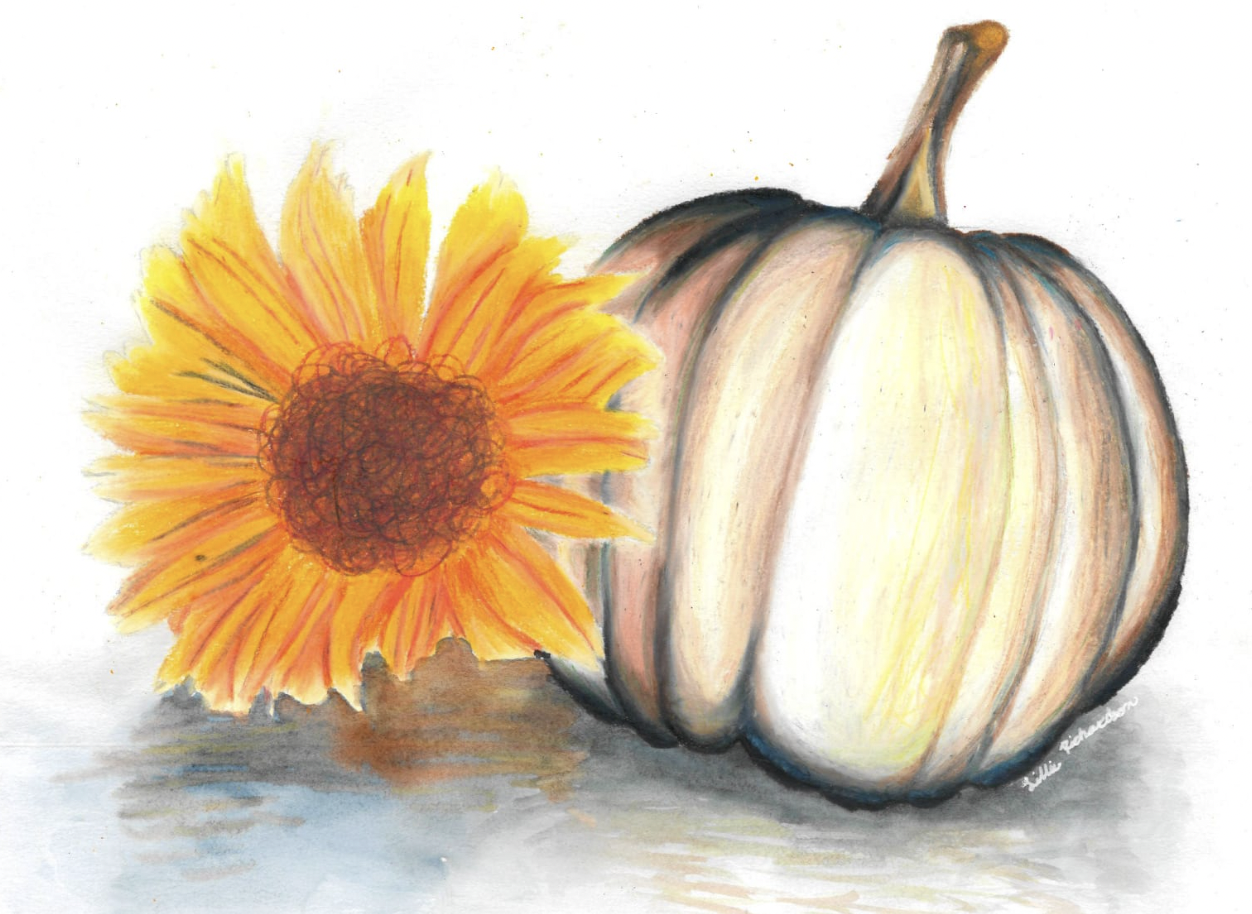 Artwork by Shelton student Lillie Richardson, 12th Grade
GRANDPARENTS' DAY IS NOV. 17-18
We are excited to host Grandparents' Day Nov-17-18. Here are the details.
Grandparents' Day for Lower School and Upper Elementary will be Thursday, Nov. 17, 9:30-11:30 a.m.
Grandparents' Day for Middle School and Upper School will be Friday, Nov. 18, 9:30-11:30 a.m.
Valet parking will be available beginning at 8:30 a.m.
Those who are self-parking should park on Shelton's campus and not in the parking lots of surrounding businesses.

Grandparents should have received their invitation and a name tag with their grandchild's classroom number in the mail. Please help us by reminding your child's grandparents to bring their name tag. No check-in is necessary if grandparents bring their name tag.

Grandparents with more than one student can come both days, or the older student may attend the program in the younger sibling's classroom.

Students who have a note giving parental permission may leave with their grandparents at the conclusion of the class visit. Parents may also email their student's advisor to give permission.

Note that Friday, Nov. 18, will be an early dismissal day for all students. Please make arrangements for carpool at 12:15 p.m. unless the student is leaving with a grandparent.
There is no school Nov. 21-25.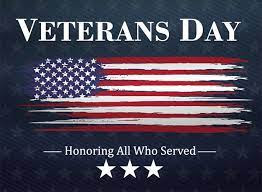 VETERANS DAY SALUTE
The Lower School and Upper Elementary will recognize Veterans Day on Friday, Nov. 11, 9:30-9:45 a.m. on the football field. The program, which can be viewed at the link on the blue button, will feature a thank you to Shelton staff members who are veterans and the playing of "Taps" for fallen veterans.
FLU SEASON
It's flu season and Dallas is already reporting many cases of flu. Please tell Coordinator of Health Services Eve Herman (eherman@shelton.org) or School Nurse Lisa Nagid (lnagid@shelton.org) if your child has been diagnosed with the flu or strep.
SUMMER, THE SHELTON WAY 2023
Start planning now for Summer, The Shelton Way:
Summer School 2023: June 12-June 30.
Scholars 2023: June 12-June 30.
June 19: holiday.
Back to School Prep Week for Shelton students: July 31-Aug. 4.
Registration opens: Feb. 15.
Information on summer classes and the summer brochure will be available online in early February here.
Questions? Email summer@shelton.org.
SHELTON'S INSTRUMENTAL MUSIC TEACHER KEN UTZ WINS CHADD'S ADHD EDUCATOR OF THE YEAR AWARD

Congratulations to Shelton's Instrumental Music Teacher Ken Utz for winning CHADD'S ADHD Educator of the Year Award. CHADD, which stands for Children and Adults with Attention-Deficit/Hyperactivity Disorder, is an organization that seeks to improve the lives of people affected by ADHD.

Ken has worked at Shelton since 2003 with the Upper Elementary, Middle School and Upper School Band students. He began working with Lower School and Upper Elementary General Music in 2014. Ken is a recipient of Shelton's SPARK (Shelton Parents' Association Recognition Kudos) Award for the 2020-2021 school year.

In addition to his time at Shelton, Ken is the Vice President of the Music Learning Band Program where he works closely with Jerry Bishop and their team providing instrumental, vocal and general music programs to more than 40 different schools across the Dallas-Fort Worth metroplex and Eastern Arizona.
HEISMAN HIGH SCHOOL SCHOLARSHIP WINNERS
Congratulations to Shelton seniors Kendall Bernbaum and Tyler Primeaux. They are the 2022 School winners for the Heisman High School Scholarship. The Heisman High School Scholarship extends the Heisman prestige to our nation's most esteemed high school seniors by recognizing and rewarding outstanding scholar-athletes who understand that the most important victories not only happen on the field, but in their schools. Kendall is in the Ambassadors Club, the National Honor Society and on the Varsity Basketball team. Tyler is a hurdler on the Varsity Track and Field team and has qualified for District each year since his sophomore year. In addition, Tyler is the Student Council President, a member of the National Honor Society and has been involved in Shelton Theatre since his freshman year.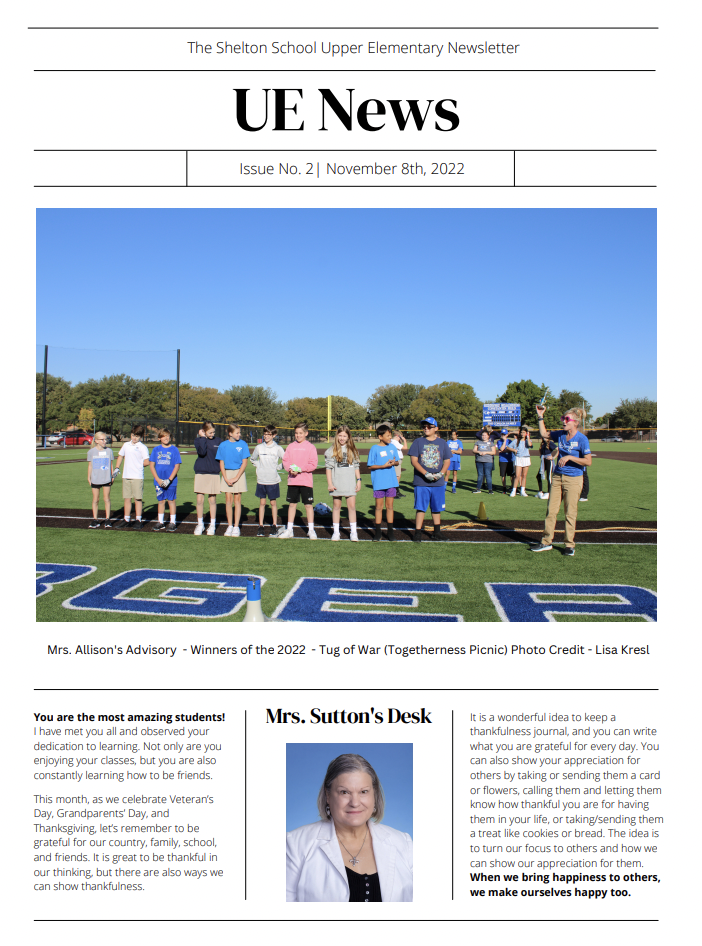 READ THE NEW EDITION OF UE NEWS
Congratulations to Upper Elementary students Jaxson Placourakis, Tucker Rhodes, Ariyana Shaikh, Isabella Sterlacci, Archer Thompson, Enzo Wanderley and UE News Club Sponsor Susmita Sarma for creating the November issue of UE News.
UE READING RECOMMENDATIONS

Upper Elementary's "Toilet Papers" is something special that is featured in, of all places, the bathroom stall. These reading recommendations started out being written by librarian Marissa Montgomery, but the students, including fourth-grader Caleb Davis, have completely taken over. Students' write-ups feature the book's cover art, a quote and a bit about the plot — no spoilers! Students' delight in reading is contagious, and their recommendations greatly promote patron circulation.
AUTHOR JOHN SCHU VISITS SHELTON NOV. 10
Author John Schu is coming to Shelton on Thursday, Nov. 10, at 9:35 a.m. in the Small Gym. He is the author of This Is a School, This Is a Story and The Gift of Story: Exploring the Affective Side of the Reading Life. Thanks to Upper Elementary Library Media Specialist Marissa Montgomery for coordinating!
CROSS COUNTRY TEAM COMPETED AT STATE
Congratulations to the Varsity Cross Country team for competing at the TAPPS 4A State Meet held in Waco. The girls placed sixth and the boys finished seventh. Callie Wakefield finished twelfth overall and earned Academic All-State honors.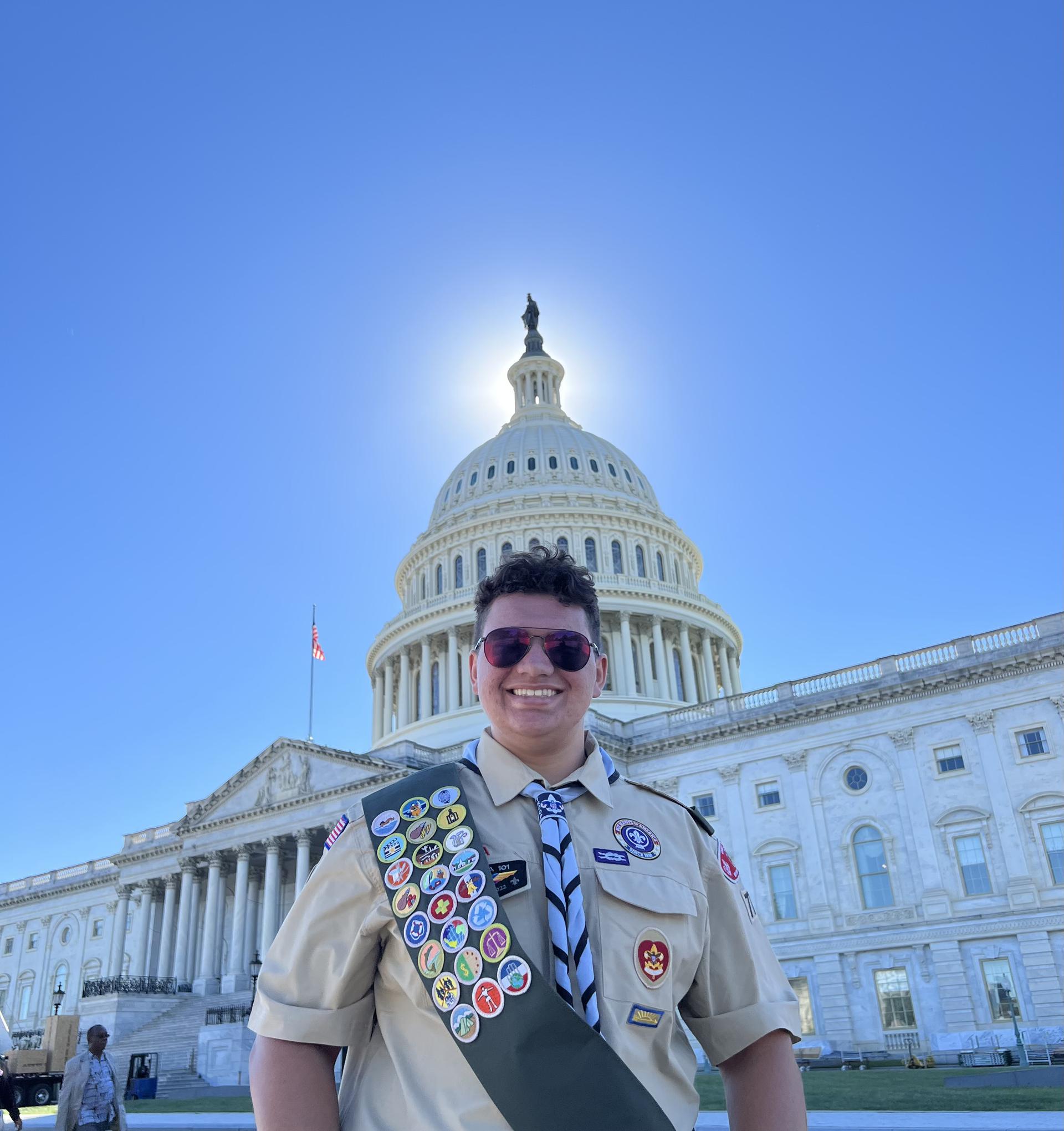 SHELTON PRIDE: SENIOR NICO SMITH'S EAGLE SCOUT PROJECT DOCUMENTS VETERANS FOR THE LIBRARY OF CONGRESS
Congratulations to senior Nico Smith! The beneficiary for his Eagle Scout project was the Library of Congress Veterans Oral History Project, which collects, preserves and makes accessible the personal accounts of American war veterans so that future generations may hear directly from veterans and better understand the realities of war.
Information about his Eagle Scout project: "My team and I selected 10 combat veterans from my town. First we collected all the biographical data from them about their time in the military and combat. Then we interviewed them on video (the average interview was an hour) and indexed the videos to help researchers quickly find areas they are interested in. The videos and documents were submitted to the Library of Congress where an archivist checked them to meet all the requirements and the standards of the project. The videos will be posted on the Library of Congress website forever."
Started at Shelton: His junior year.
Learning difference: Dyslexia, dysgraphia, dyscalculia and ADD.
Clubs and activities: "I have been on the Shelton football for two years and I am on the crew in theatre."
Favorite experience at Shelton: "I have had many good experiences like football and having small classes, but the one that surprised me was being on the theatre crew. This is something I had not done at previous schools and I found out that I really liked it and will be pursuing it during my senior year."
Favorite class and teacher: "I have had a lot of great teachers, but Mr. Clay Houston is the one who has had a big impact on me. His tech theatre class focused on the technical things that go on behind the scenes of a great show."
CONSIDER DONATING TO SHELTON'S ANNUAL FUND
This year's Shelton School Annual Fund "Investing Today, Shaping Tomorrow" is about the opportunities students gain from a Shelton education. Our students' experiences today shape their tomorrow. Your investment enables Shelton to offer innovative programs, top-notch educators and personalized instruction at an outstanding campus. Thank you for all that you do to make a difference for each and every Shelton student.
SEND US YOUR STUDENT AND ALUMNI NEWS
Has your child held an interesting job, volunteered in the community or had any other special achievement? Please let us know by filling out the form here. By submitting news or photos you agree that your news may be shared on Shelton.org, our email newsletters and social media. Send photos to lkresl@shelton.org.