NEW PARENT SUPPORT MEETING (VIRTUAL EVENT) ON NOV. 3, 7 P.M.:
SOCIAL SKILLS / ORGANIZATION & STUDY SKILLS

The Nov. 3 New Parent Support Meeting, Social Skills, Organization, & Study Skills, is the third of seven required meetings for new, first-time Shelton parents. New parents should have received an email with information about joining the Zoom events (details below). Parents who are not new to Shelton this year, but would like to attend this virtual meeting, please contact Laura Berend for webinar information.
Executive Director Suzanne Stell will present the introduction.
EC-8th grade new parents: Presenters will be Mellany Barnett, Associate Head of School, Amy Cushner, Associate Head of School/Head of Upper Elementary, Patricia Gallaher, Head of Middle School, and Dr. Susan Istre, Director of the Center for Social Success.
9th-12th-grade new parents: Presenters will be Jenny Cheatham, Head of Upper School, Zac Ladd, Assistant Head of Upper School, Claudia Kuhnast, Upper School Guidance Counselor, and Terri Wilson, Upper School Dean of Students.
BOOK FAIR 2022 THANK YOU
Thank you to everyone who helped make this year's book fair a success!! We sold more than $28,000 in books, which is over 4,500 books in our students' hands! Through your generosity, you helped purchase new library books and expand many classroom libraries for our teachers. A huge thank you to our Shelton Parents' Association Book Fair organizers Melanie Townsend and Katie Wells and all of the volunteers who helped make the events run smoothly. We couldn't have done it without everyone's help. The Shelton librarians Mary Drexler, Marissa Montgomery, Deanna Wallace and Kelli Yonker appreciate you encouraging the love of reading!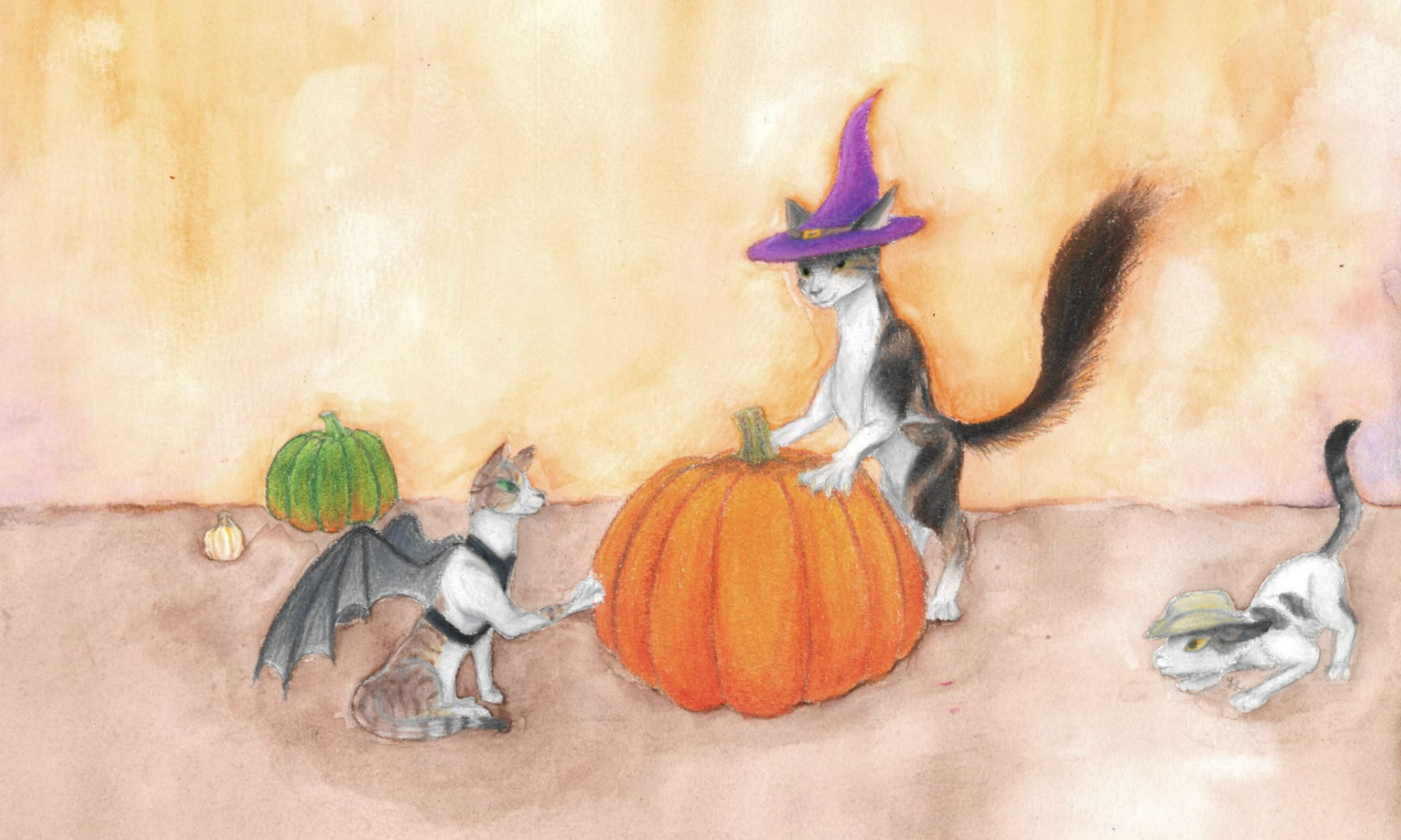 Artwork by Shelton student Lilly Barnett, 11th Grade
SAVE THE DATES: GRANDPARENTS' DAY
Grandparents' Day for Lower School and Upper Elementary will be Thursday, Nov. 17, at 9:30 a.m.
Grandparents' Day for Middle School and Upper School will be Friday, Nov. 18, at 9:30 a.m.
Parents, please tell your parents about the dates. Valet parking will be available beginning at 8:30 a.m. Invitations were mailed this week.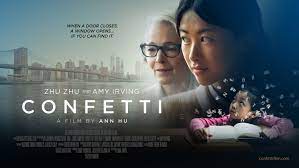 YOU'RE INVITED TO SCREEN THE FILM CONFETTI FOR FREE AT HOME
Thank you to parent panelists Nellie Sciutto, Megan Carpenter, Jon Gross and Eric McGehearty and those who were able to attend the screening of Confetti, an award-winning movie about dyslexia, in honor of World Dyslexia Month on Oct. 24. You can now view the film at home at the link below until Nov. 8. Confetti is written, produced and directed by award-winning New York-based filmmaker Ann Hu, based on her own experiences. The film illustrates the journey of a 9-year-old girl named Meimei, who moves with her mother, Lan, from their small town in China to New York City. Meimei has struggled to be accepted in her school and community, in part because no one has successfully noticed that she suffers from dyslexia. Lan braves the move to New York, but finding the right school proves to be even more difficult than she could have anticipated.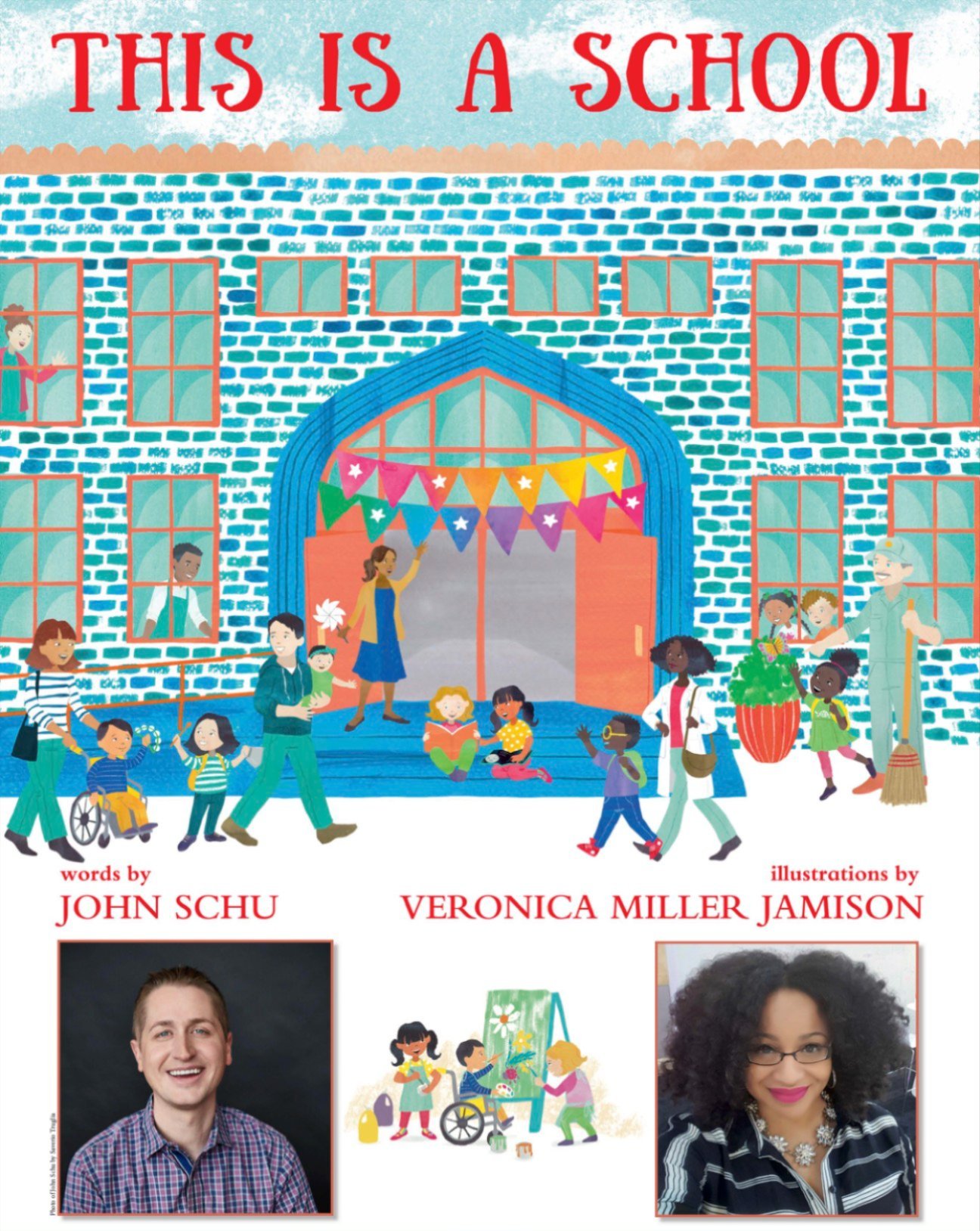 AUTHOR JOHN SCHU VISITS SHELTON NOV. 10
Author John Schu is coming to Shelton on Thursday, Nov. 10, at 9:35 a.m. in the Small Gym. He is the author of This Is a School (Candlewick Press, 2022) illustrated by Veronica Miller Jamison, This Is a Story (Candlewick Press, 2023) illustrated by Caldecott Honor artist Lauren Castillo and The Gift of Story: Exploring the Affective Side of the Reading Life (Stenhouse, 2022). He is a contributor to The Creativity Project (Little, Brown, 2018), edited by Colby Sharp. Thanks to Upper Elementary Library Media Specialist Marissa Montgomery for coordinating!
HOMECOMING PEP RALLY
It was delayed a couple of days due to rain, but it was worth the wait! Hocus Pocus Homecoming Pep Rally today was a THRILLER!
CHEER ON THE CHARGERS AT HOMECOMING, FRIDAY, OCT. 28, 7 P.M.
Chargers Varsity Football beat Tyler All Saints 55-6 on Oct. 21. Great game, Chargers! Thank you to parent Sam Schachter for the photo.
The Chargers Varsity Football Homecoming game against Covenant is Friday, Oct. 28, at 7:00 p.m.
Freshman Homecoming Dinner, Saturday, Oct. 29, 5:45-6:45 p.m., Bent Tree Country Club
Homecoming Dance, Saturday, Oct. 29, 7:30-10:00 p.m., Shelton Gym
SHELTON PRIDE: MEET BEN STAFFORD

Grade: Twelfth.

Learning difference: ADHD.

Started at Shelton: Third grade.

What clubs/sports are you in?

"I joined the newly created eSports team. Outside of school, I play the piano. I also serve with Young Men's Service League."

What has been your favorite experience at Shelton? "My favorite experience at Shelton is getting to know the Technology team and working with them to solve problems.
I have also had a lot of fun meeting new friends and exploring our similar interests."
What has been your favorite class?
"My favorite class in high school is Physics I with Dr. Franklin. It's math-based and I love math so much! I can apply the math to real-world problems, which is an aspect of Physics I love a lot. Dr. Franklin is a great teacher since she is very energetic, makes class fun, is very knowledgeable, and she absolutely loves to teach students."
How has Shelton impacted your life?
"Shelton has taught me to advocate for myself, be confident in my abilities and stay organized."
Would you recommend Shelton?
"Absolutely! Shelton brings out the best of students with learning differences and gives all students their moment to shine in extracurricular activities and academics."
What are your college and career aspirations?
"I am hoping to attend either Wentworth Institute of Technology or Rochester Institute of Technology. I plan to study computer engineering."
What is a fun fact about you?
"I love to repair and modernize arcade games, particularly claw machines."
What are you looking forward to this year?
"I am looking forward to college and being as prepared as possible so I can be successful and pursue my aspirations."
CONSIDER DONATING TO SHELTON'S ANNUAL FUND
This year's Shelton School Annual Fund "Investing Today, Shaping Tomorrow" is about the opportunities students gain from a Shelton education. Our students' experiences today shape their tomorrow. Your investment enables Shelton to offer innovative programs, top-notch educators and personalized instruction at an outstanding campus. Thank you for all that you do to make a difference for each and every Shelton student.
SEND US YOUR STUDENT AND ALUMNI NEWS
Has your child held an interesting job, volunteered in the community or had any other special achievement? Please let us know by filling out the form here. By submitting news or photos you agree that your news may be shared on Shelton.org, our email newsletters and social media. Send photos to lkresl@shelton.org.