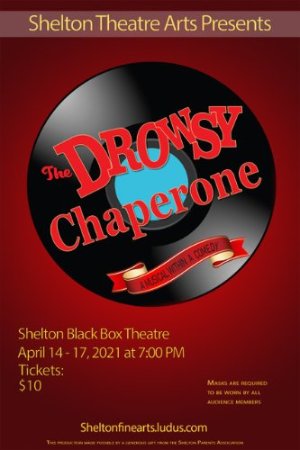 SPRING MUSICAL OPENS TODAY: TONIGHT WAS SOLD-OUT
PRODUCTION TO BE LIVE-STREAMED
The Fine Arts Department presents The Drowsy Chaperone starting today. Winner of five Tony Awards, including Best Book and Best Original Score, The Drowsy Chaperone is a loving send-up of the Jazz Age musical, featuring one show-stopping song and dance number after another. Last night's dress rehearsal in our new Black Box Theatre was pure entertainment for our staff! While tonight's production was a sell-out, check for remaining evenings: Purchase tickets here, or watch the live streaming. You'll be glad you did!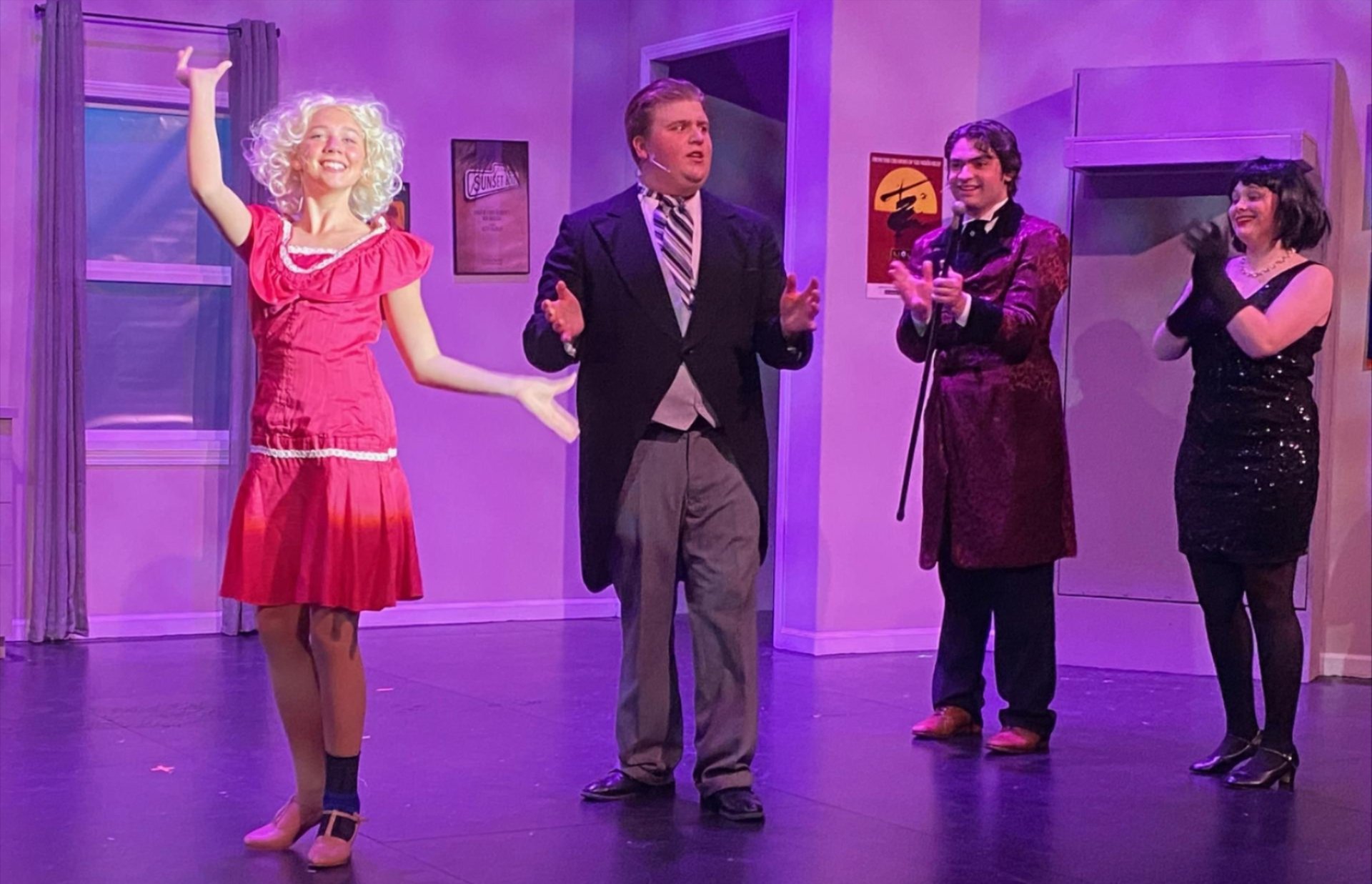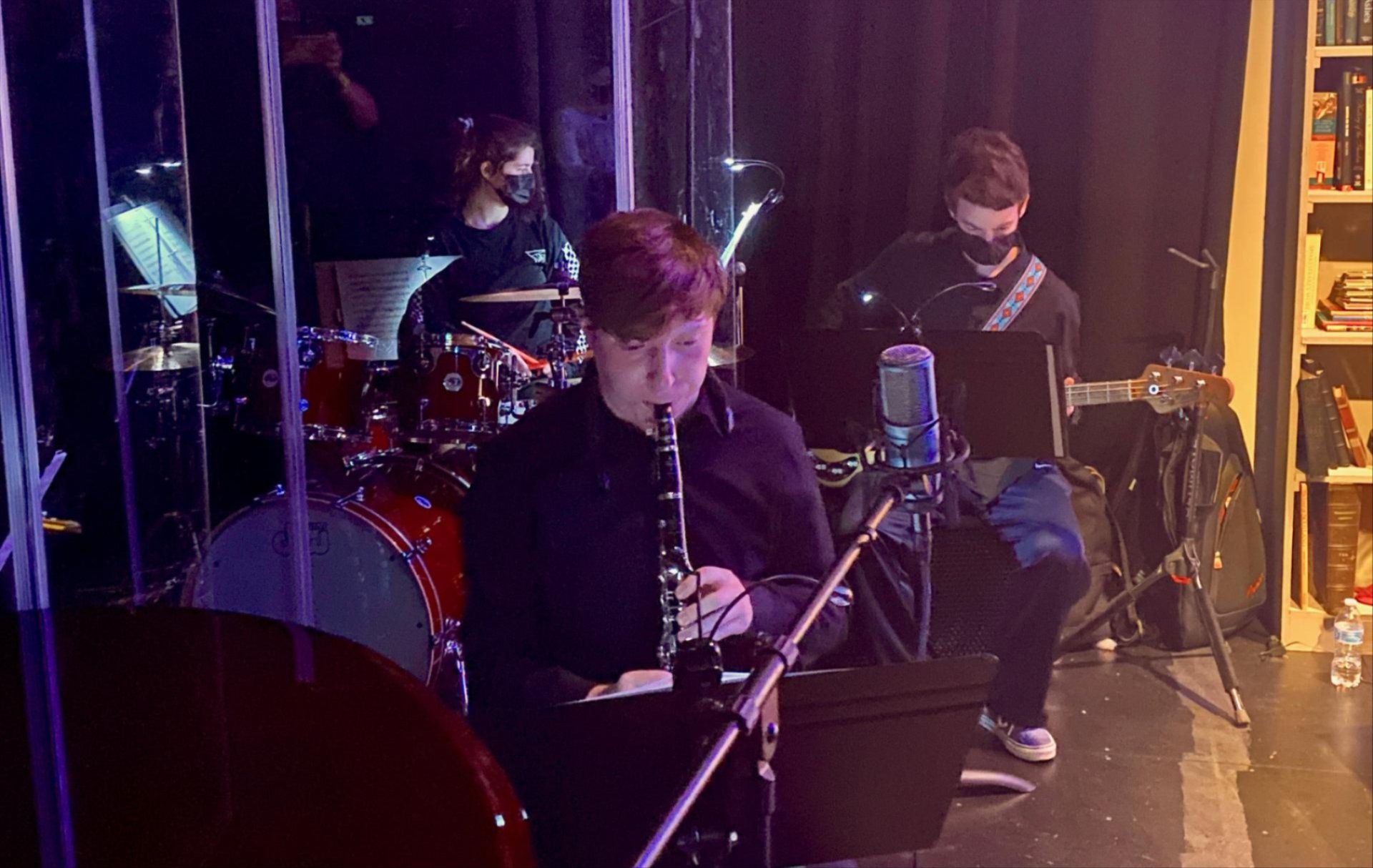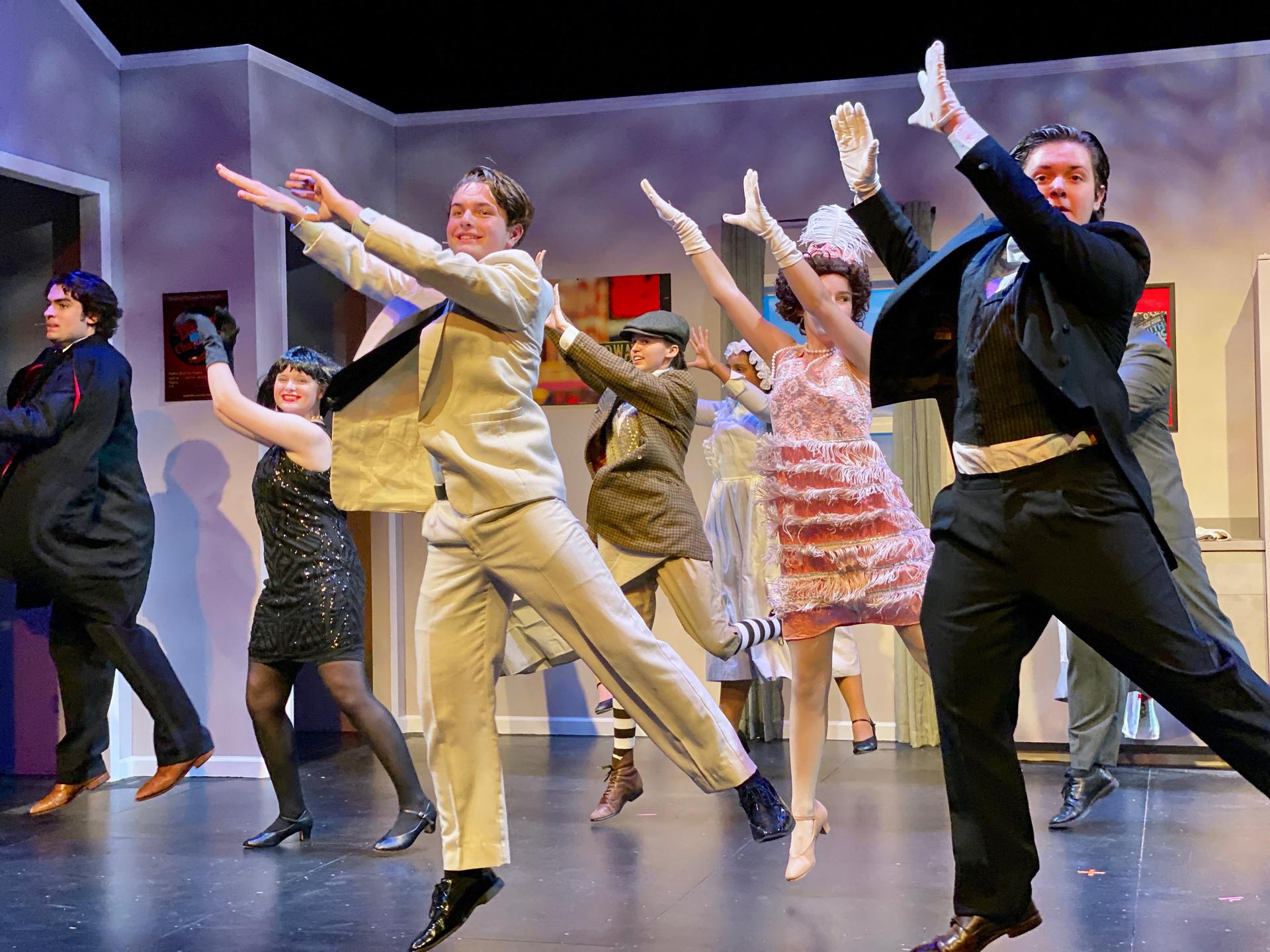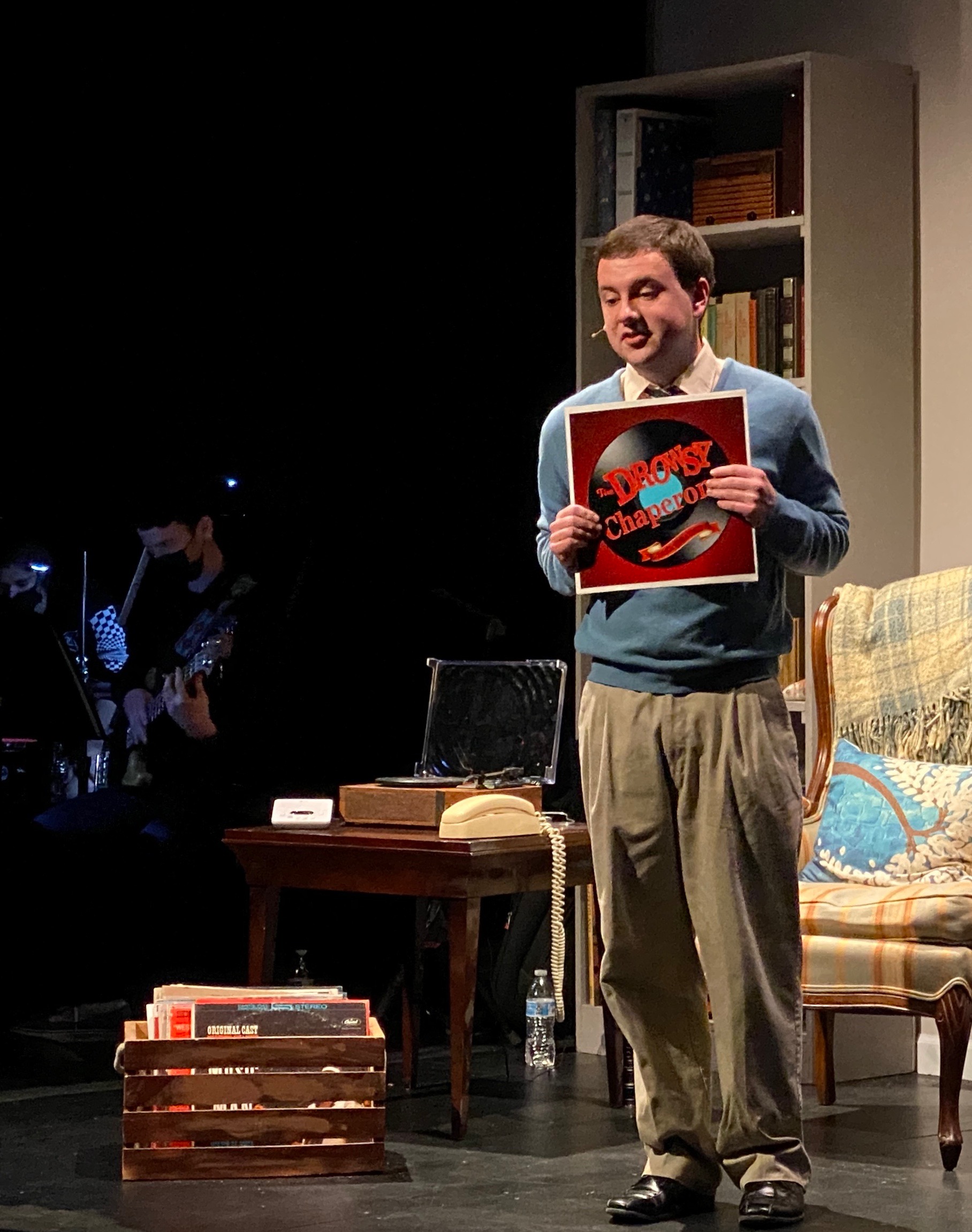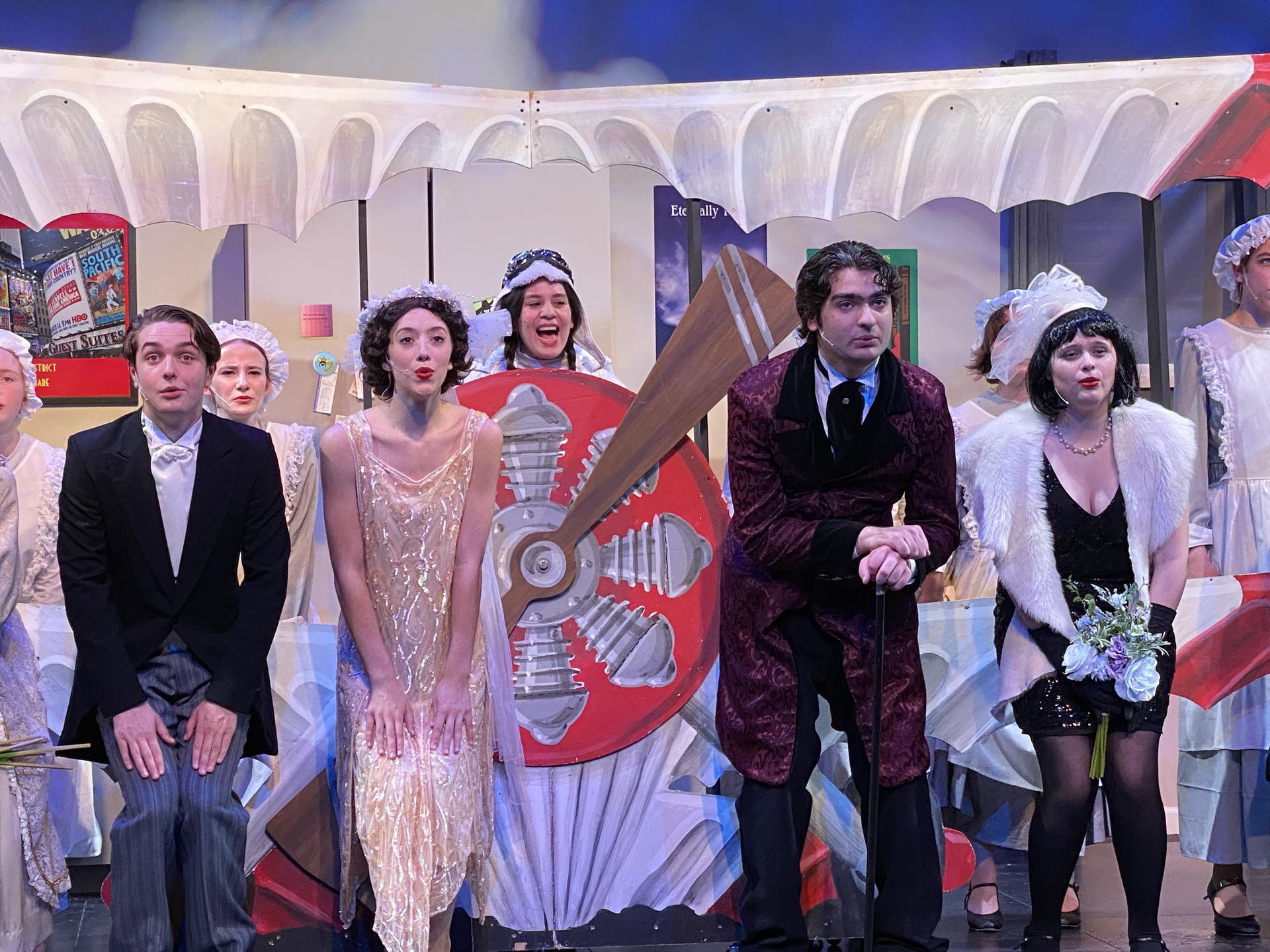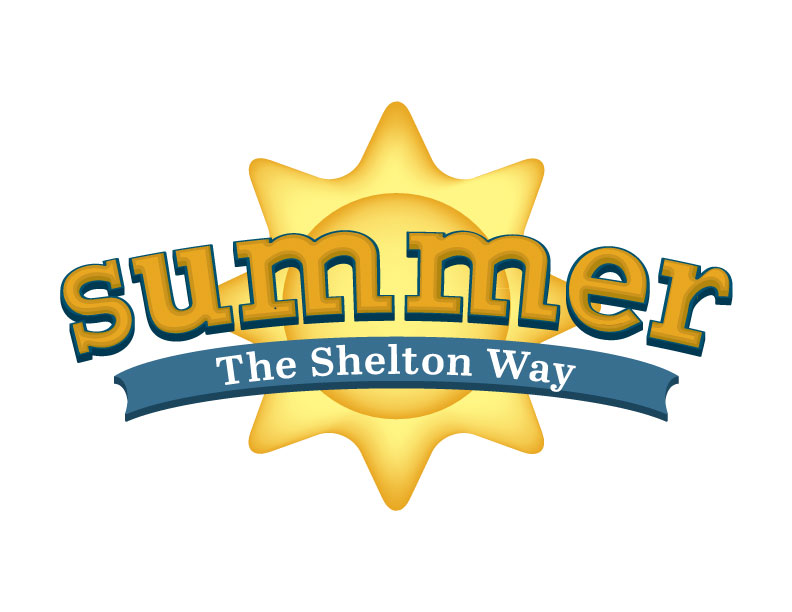 EARLY BIRD DISCOUNT FOR SUMMER PROGRAM ENDS TOMORROW
Please find something just right for your child during Shelton's Summer Program.
Take a look at our full catalog of courses. There's something for every age and stage!

Don't miss out on the Early Birth registration discount. Sign up by tomorrow, April 15th.

Online registration
Shelton will be participating this Friday in DFWChild's Best Summer Ever virtual camp fair. Tune in Friday for live interactive webinars with camp administrators or catch the replay and browse the booths at your convenience until April 23rd for all registrants.
Stop by SHELTON's virtual booth and get more info on our camp options! Patricia Gallaher, Director of Shelton's Summer Program and Jennifer Drake, Shelton's Summer School Assistant, will be talking about our offerings on their Zoom at 11:40 am Friday, April 16th.
Register today at www.dfwchild.com/bse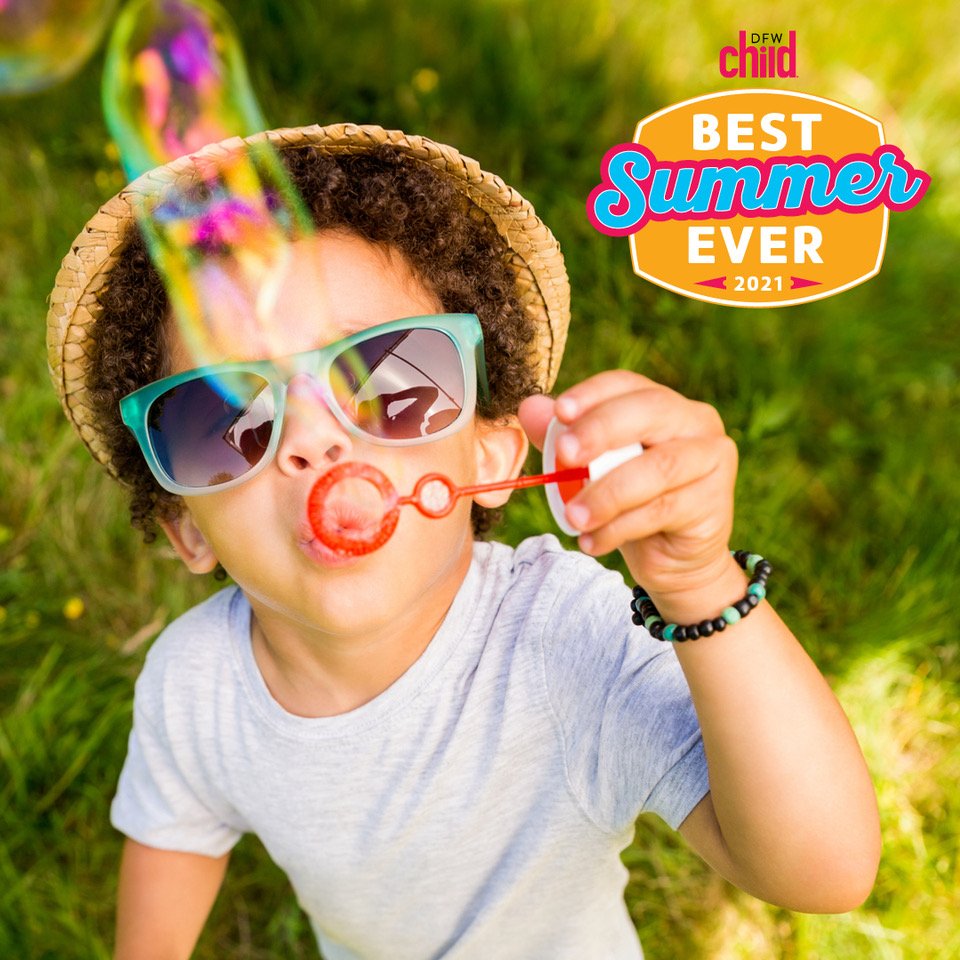 EARTH DAY APPROACHING
In sixth grade, Earth Science students are studying climate change during Earth Month, leading up to Earth Day on April 22nd. Students in Lisa Reese's and Cheryl Doerr's advisories decided that instead of adopting a highway to clean up, they would instead adopt Shelton for a cleanup day! They were amazed at how much trash got collected in just 20 minutes!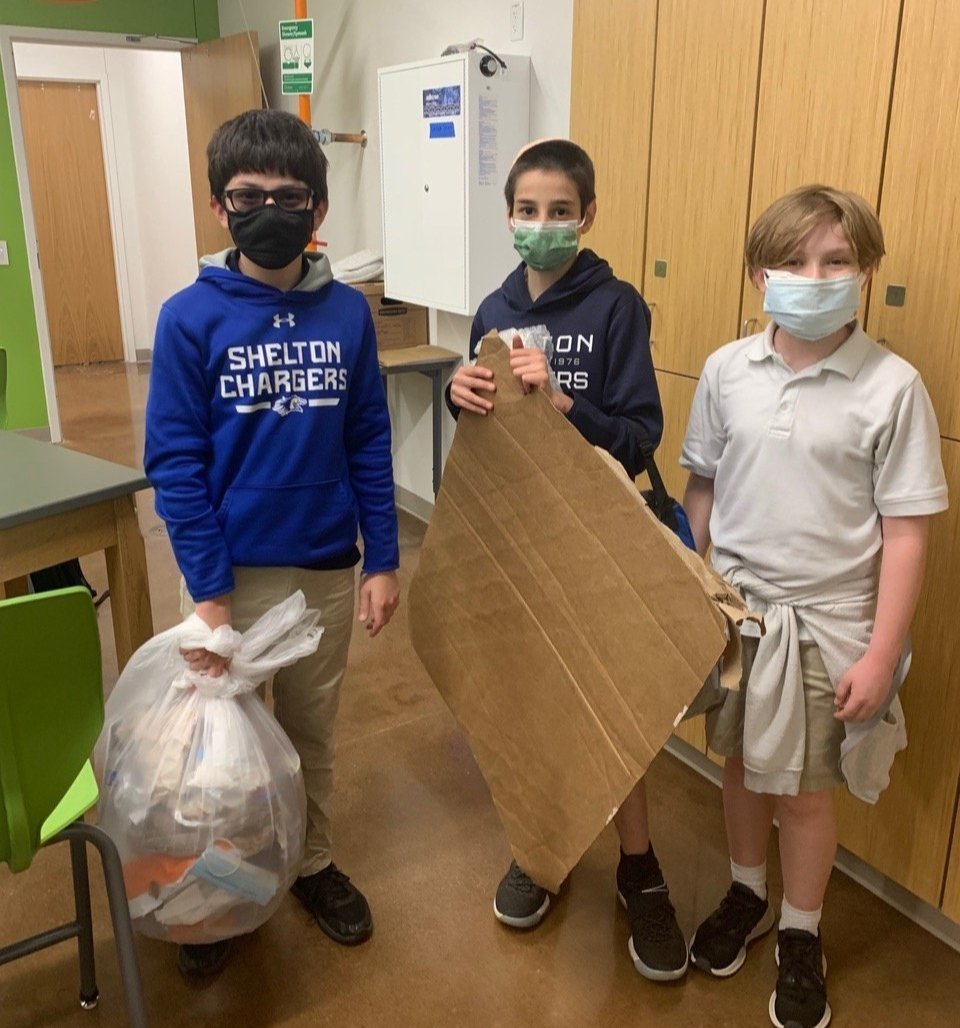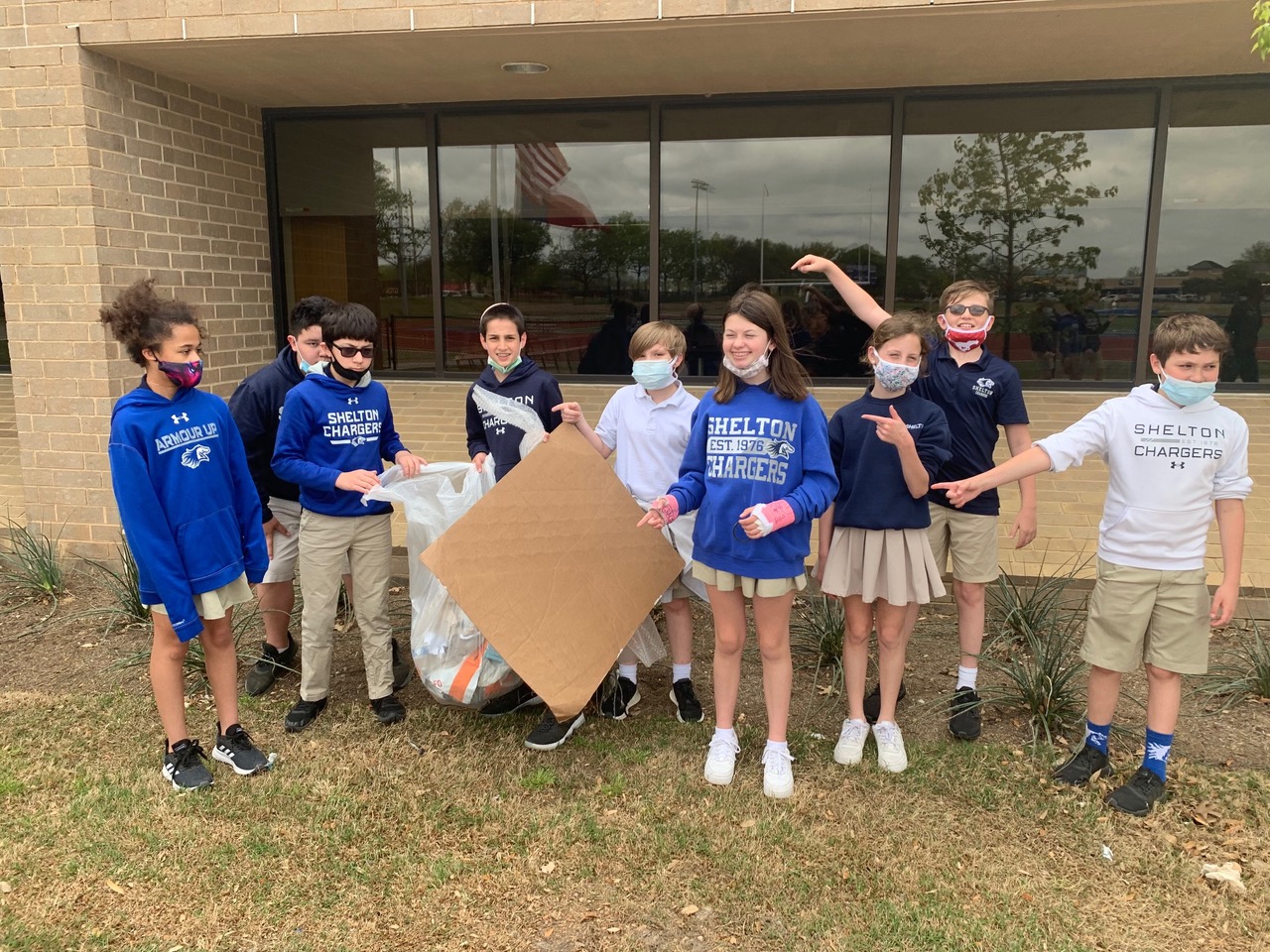 COVID VACCINES
Please notify Eve Herman, RN or Lisa Nagid RN, if your child has received a dose of the one of the COVID vaccines. And remember, check our website for regular updates concerning COVID stats that pertain specifically to Shelton. See our most recent posting from earlier today.

BASIA MITCHELL SETS THREE SCHOOL RECORDS EN ROUTE TO REGIONALS
During our District track meet this past weekend, sophomore Basia Mitchell managed to break three Shelton School records! Shelton Pride!
Read more...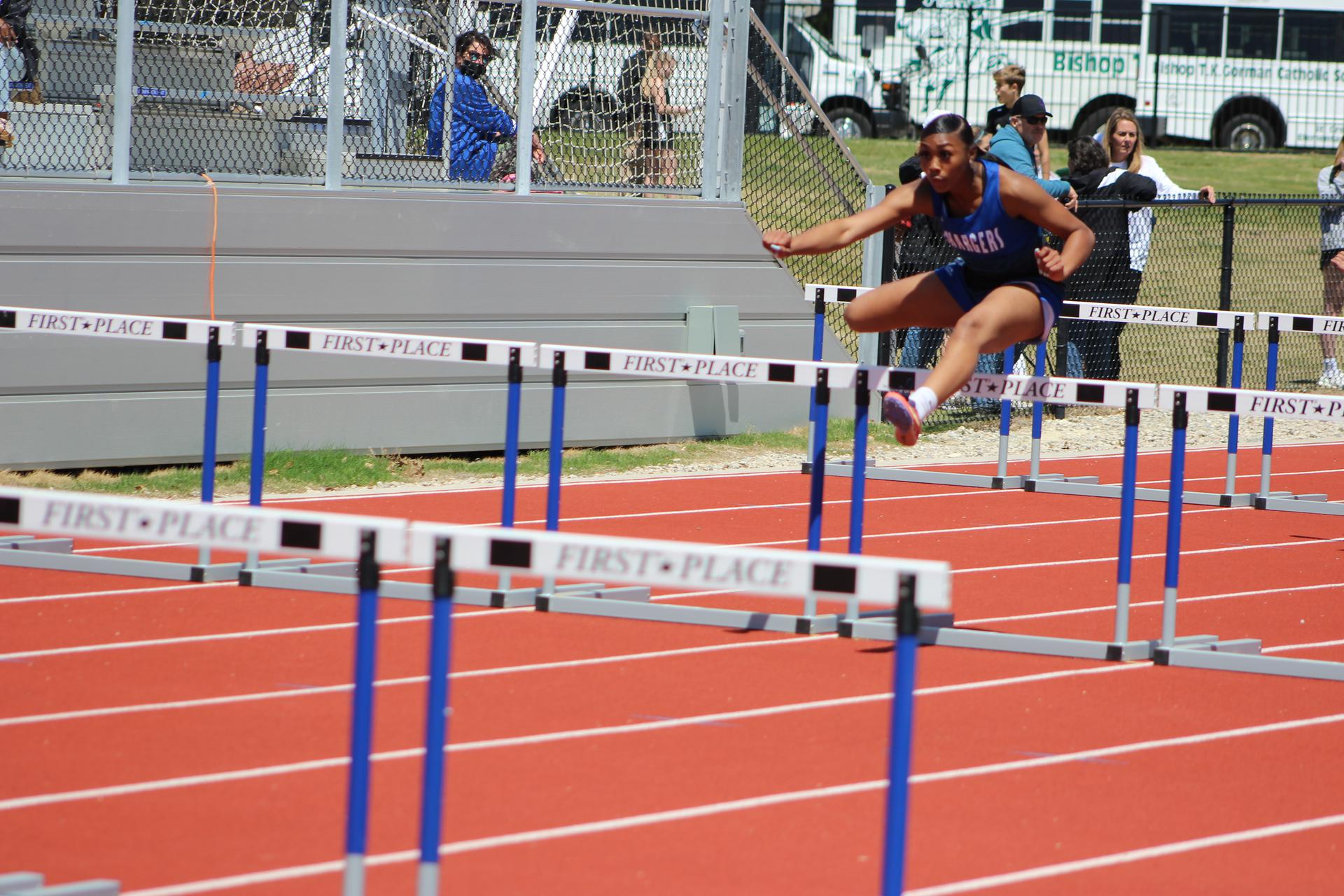 FOUR COLLEGE SIGNINGS IN ONE DAY
Congratulations to seniors Tyler Harrigan, Molly Morris, Simon Puorro, and Spencer Rubin for signing their National Letter of Intent on April 7th. Everyone in the Shelton community shares Shelton Pride!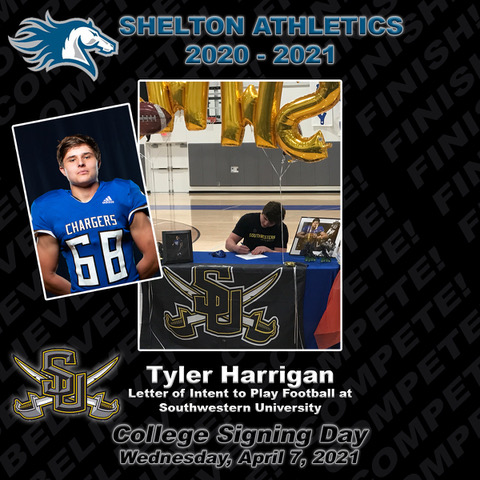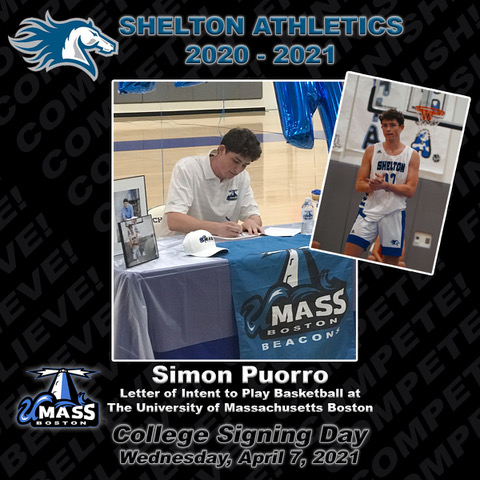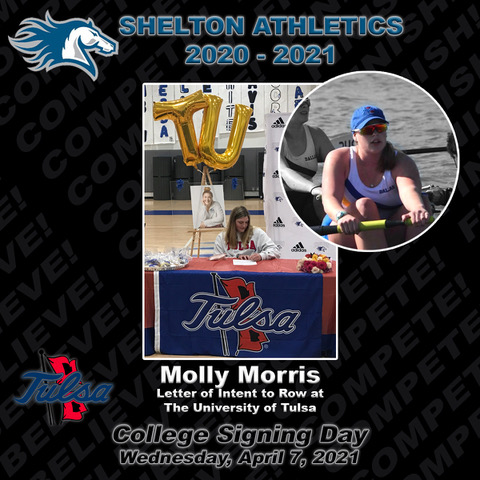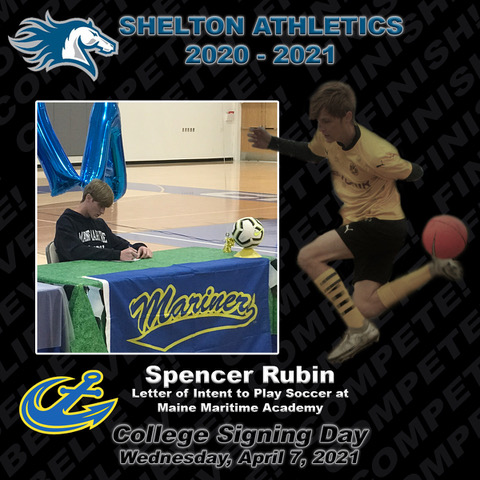 FIRST TIME TO HOST DISTRICT TRACK AT NEW CAMPUS
Shelton hosted its first district track event on our new fields April 10th. Both our new fields and our two teams were winners!

Both Shelton teams won 3rd place. See their results below.
Shelton Pride for our new fields, as well as our athletes and the larger community who now get to use them!