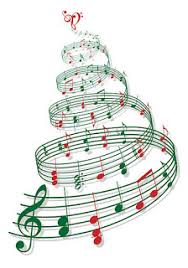 'TIS THE SEASON ... FOR MUSIC AND THE ANNUAL RICHARDSON HOLIDAY PARADE ....

Thursday, December 5th, 9:38 - 10:28 AM Annual Shelton Holiday Concert
Join us in The Commons as the Shelton After School Bands, Middle School Drumline, Upper School Band, Upper School Band, and Percussion Ensemble present their Holiday Performance. More than 100 musicians from grades 4 - 12 will present a wide variety of popular and holiday music. Don't miss this fun way to celebrate their hard work!

Saturday, December 7th, 9:00 AM
Richardson Christmas Parade
Both the Upper School Drumline and the After School Bands perform in this annual parade. This year the parade begins at Belt Line & Plano Road and travels north on Plano Road to Apollo Road on the East Side of Richardson. Upper School Drumline will perform by themselves, and the After School Bands will combine with other bands to be a part of the Music Learning Band entry near the end of the parade. Don't miss this exciting and unique performance!
CATCH THE FALL FILM SHOWCASE
The Sixth at Six

The Upper School offers a screening for you on December 6th, 6:00 pm. You'll see films done by our advanced film classes. They are appropriate for all ages. Tickets available at the door. For information, contact film instructor Hunter Duesing.
DECEMBER PARENT SUPPORT MEETING IS TOMORROW
Tomorrow, December 5th, is our Parents' Support Meeting. The topic of the discussion will be Oral and Written Language. The support meeting is mandatory for all new parents; however, all parents are invited to attend. The meeting will be held in the Shelton Dining Hall at
7:00 pm. For parents only, there will be no childcare provided.