DYSLEXIA AWARENESS MONTH ENDS
Shelton Hosts NDCC During Dyslexia Awareness Month
Shelton School ended October by hosting the North Dallas Chamber of Commerce's (NDCC) Education Committee meeting October 29th. The program, done to commemorate October as Dyslexia Awareness Month, featured Shelton's Dr. Joyce Pickering (Shelton Executive Director Emerita) and Dr. Laure Ames (Director, Shelton Evaluation Center), along with Nancy Disterlic, Dyslexia Consultant for Region 10 with the State of Texas. The three gave an overview of dyslexia, how we screen for it, recent legislative initiatives in Texas regarding assessment and remediation, and a spotlight on the successes of many famous people who have dyslexia. Educators and business owners had time for Q & A. Thanks to Shelton's Library Media Coordinator Kelli Yonker for hosting in Shelton's third floor library. Best wishes to NDCC as it recovers from the loss of its offices due to the recent neighborhood tornado. Pictured below:
(L to R) Ken Malcolmson (NDCC President / CEO), Joyce Pickering, Nancy Disterlic, Kelli Yonker
(L to R) Jeff Kitner (NDCC COO) guest Kaylan Smith
Here also is a good article from Tyra Damm, a teacher who has dealt both personally and professionally with dyslexia. Tyra is a regular contributor to the Dallas News.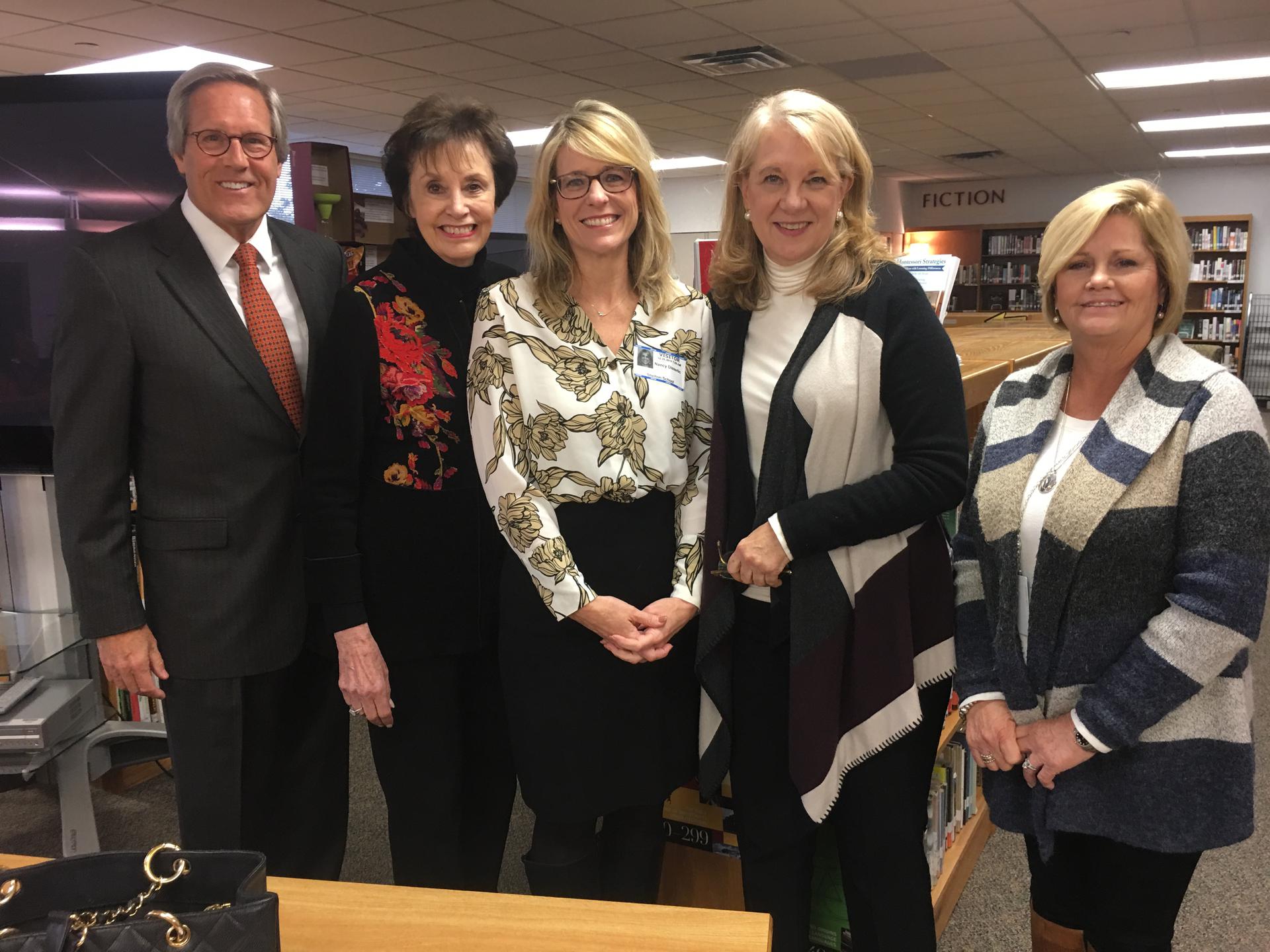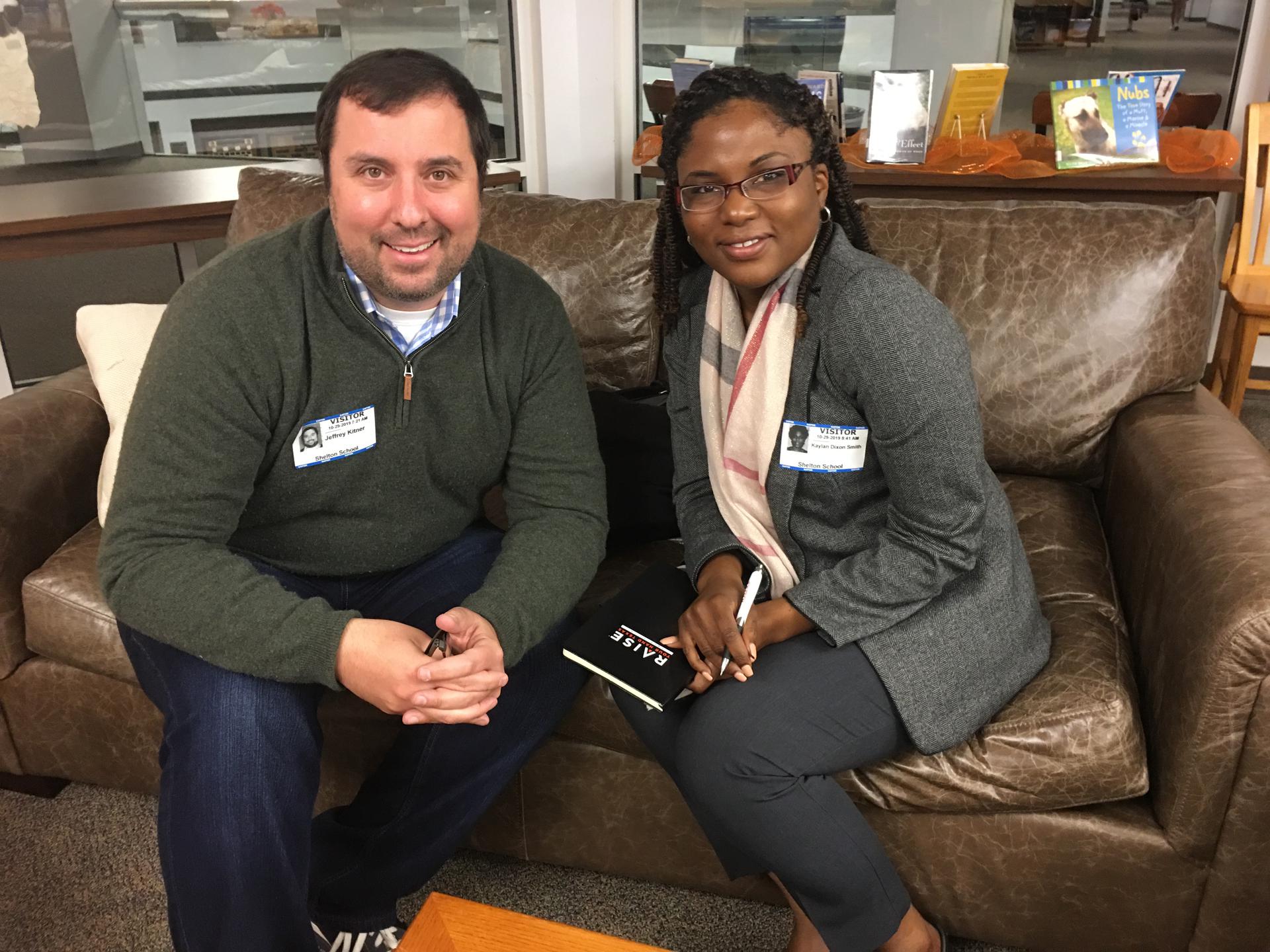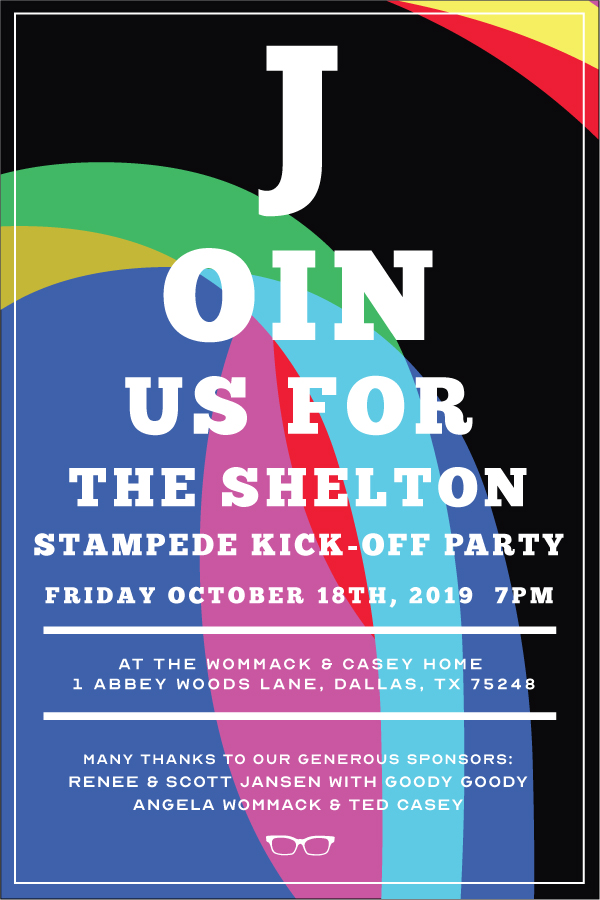 CHECK OUT THE PIX FROM THE SPA'S
STAMPEDE KICK-OFF
We couldn't have had a more perfect evening and special event! The Stampede's kick-off party was hosted by Shelton parents Angela Wommack and Ted Casey on October 18th. See all the photos from the fun evening! Special thanks to auction co-chairs Emily Sarche, JoAnna Sudbeck and Julie Crozier for their leadership, and for sponsors Renee and Scott Jansen (Goody Goody, beer and wine) and Amie and Chris Brunner (Park Place Lexus, roaming photo booth.
THIS SATURDAY NINE TO NOON
We are pleased to be a pick-up point for this upcoming event. It's too late to register for a free tree online, but we're told you can show up here around 11:30 or 11:45 and register on-site for a tree. Our rep with the City of Dallas says there are typically trees leftover. Particularly after the June storms and the recent tornados in Dallas, a free tree may really be appreciated. The trees come in five-gallon pots.
Got questions? Please contact BranchOutDallas@DallasCityHall.com.
THIS WEEK IS RED RIBBON WEEK
Shelton is participating in National Red Ribbon Week all week. The theme this year is Send a Message - Stay Drug Free. Here are the remaining activities for grades 3 through 12*. The approved uniform must still be worn. Here's a photo from yesterday's Jersey Day, featuring students who want to Team Up Against Drugs.

Sock it to Drugs! - Wed., Oct. 30
Wear crazy socks.

Say "Boo!" to Drugs - Th., Oct. 31
Wear Halloween / fall shirt.

Be a Jean-ius, Be Drug-Free! - Fri., Nov. 1
Wear jeans, Shelton Spirit shirt, and tennis shoes.

*If you have a student in Lower School (EC, PP, 1/2) use this opportunity to talk about making good choices at school, on the playground, and at home. Role-play a situation and talk through the choice they make. Their future IS key and brighter when they make good decisions every day.
Parents' Support Meeting November 7
Come learn about Social Skills / Organization and Study Skills. This free support meeting is mandatory for all new parents; however, all parents are invited to attend. The meeting will be held in Shelton's Dining Hall at 7:00 pm. For parents only, there will be no childcare provided.
YOU'RE INVITED
Please treat yourself to some music.
No charge to attend and hear these choirs, so bring friends and add to the audience!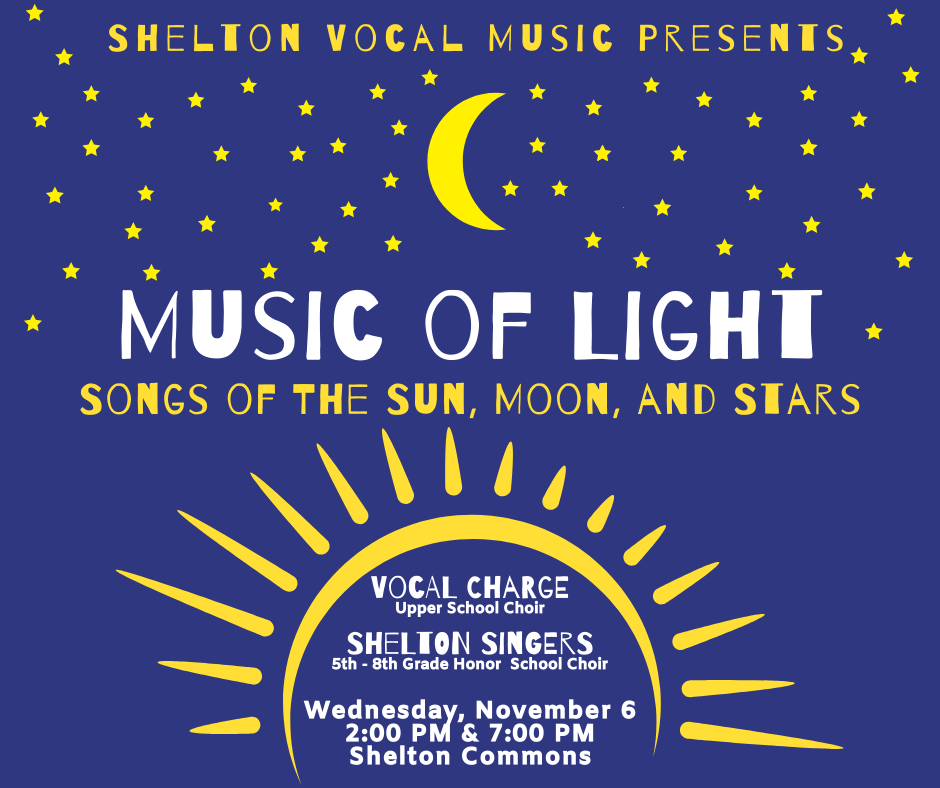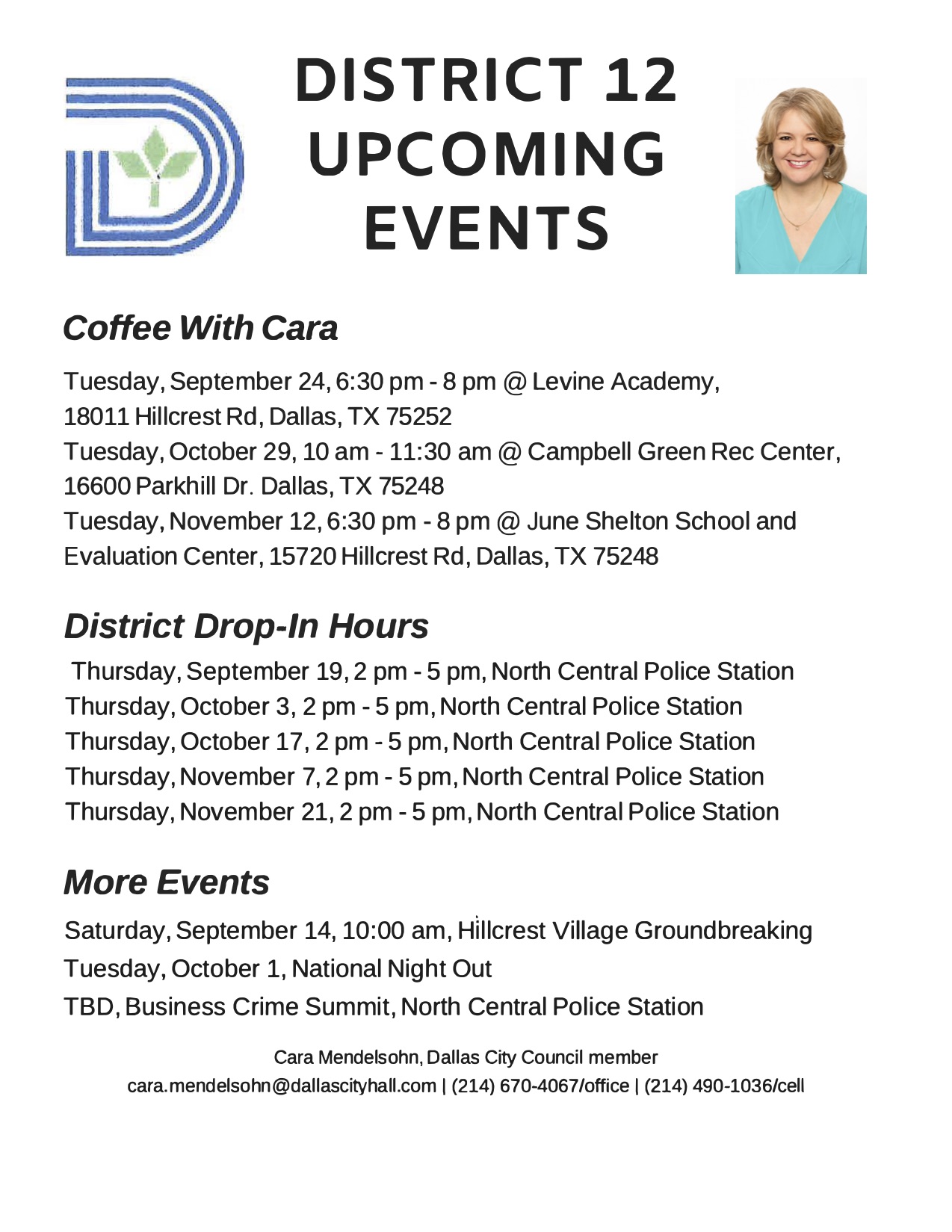 STANDUPLD HAS TWO UPCOMING EVENTS
StandUpLD has two free public events. The first is a family picnic.
When: Saturday, November 2nd, 3:30 pm
Where: Arbor Hills Nature Preserve
6701 W Parker Rd, Plano, Texas 75093
Sign up here if you'd like to attend.
Note: this is not a student drop-off event, but a family event.
The second is a program featuring Richardson Mayor Paul Voelker. See flyer below. If you plan to attend, please register here.
StandUpLD was founded by Shelton parents Eric (Shelton ex) and Heather McGehearty. Shelton is proud to be a sponsor of this organization, which does so much to showcase the successes of many people who just happen to have a learning difference.