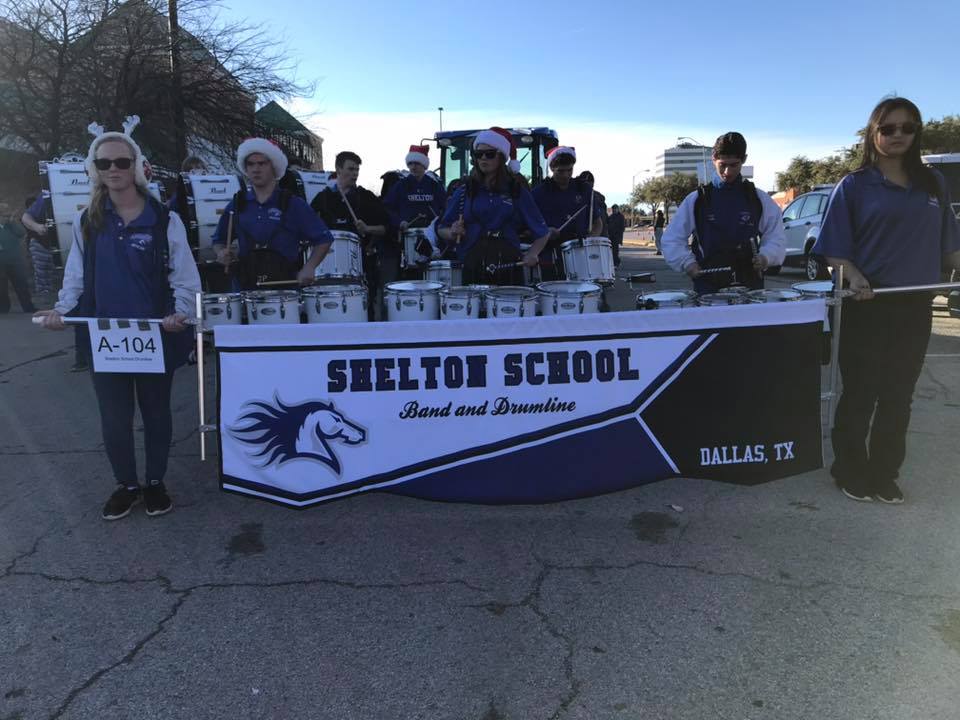 HOLIDAY SPIRIT SPREAD BY BAND / DRUMLINE
Shelton played a big role in the City of Richardson's annual holiday parade last Saturday.  Our Drumline led the parade and was a huge crowd favorite. It took the combined 4-RISD high school band to beat our Drumline for an award this year.
The Band won the Spirit of Giving Award, one of the large parade-wide awards. As part of our entry fee, students were asked to bring a new unwrapped toy to donate to The Network of Community Ministry. Band members literally provided over a truckload of toys. In addition to their generosity with the gifts, band members delighted the crowd of thousands with holiday favorites: Jingle Bells, Joyful Joyful, Seven Nation Army, and The Hey Song.
Congratulations to the Band and Drumline, along with their leaders Jerry Bishop and Ken Utz.
You'll note some of the students were there for the sunrise!  Check out the new Band and Drumline Banner, made possible by Shelton Parents' Association!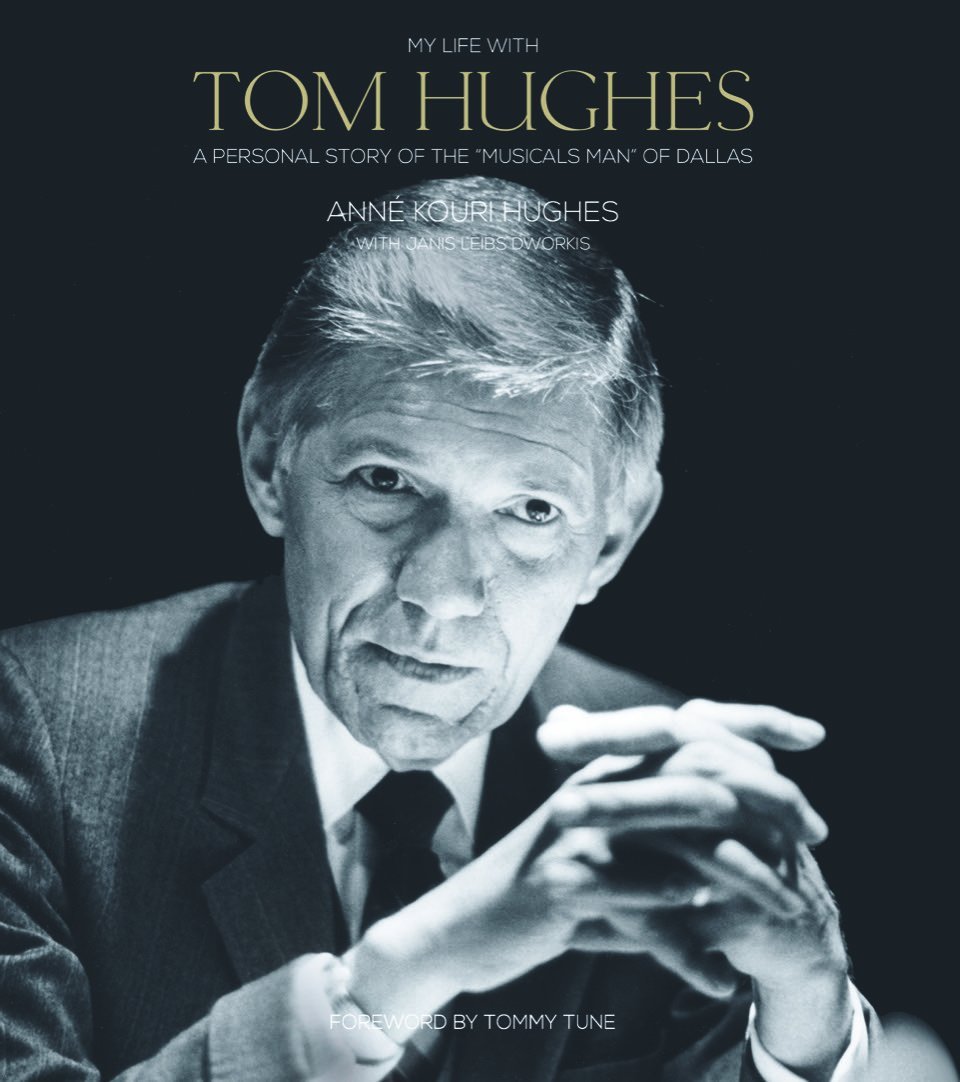 DIRECTOR OF FINE ARTS IS A PUBLISHED AUTHOR
CHECK OUT THE PODCAST TO GET THE LITERARY SCOOP
Anné Hughes has recently published a book about life with her husband, Tom Hughes, of legendary acclaim with the Dallas Summer Musicals.  My Life with Tom Hughes-A Personal Story of the "Musicals Man" of Dallas, a project which began two years ago, has come to fruition, and the book is now making the circles around Dallas.  Shelton staff were invited to a launch event hosted on November 8th by Preston Hollow Presbyterian Church, where Anné has been a long-standing member.  She also signed books at Interabang Book Store in Preston Royal Shopping Center on November 12th and was feted at a party for Shelton Upper School Theatre students and their parents hosted by Jennifer and Richard Dix and Holly and Lenny Vitullo on November 28th.  
Anné discussed the project in a recent podcast with Shelton faculty member Hunter Duesing.  Listen and learn all about the making of the book, and then read this wonderful book.  It's a feel-good book about a feel-good man who loved his family, his work, and the City of Dallas where he worked his musical and personal magic.  For more information, or to order a book, visit https://www.thetomhughesproject.com/
Click on "The Book."
We've got a good case of Shelton Pride going on, and we congratulate Anné on her success with this project.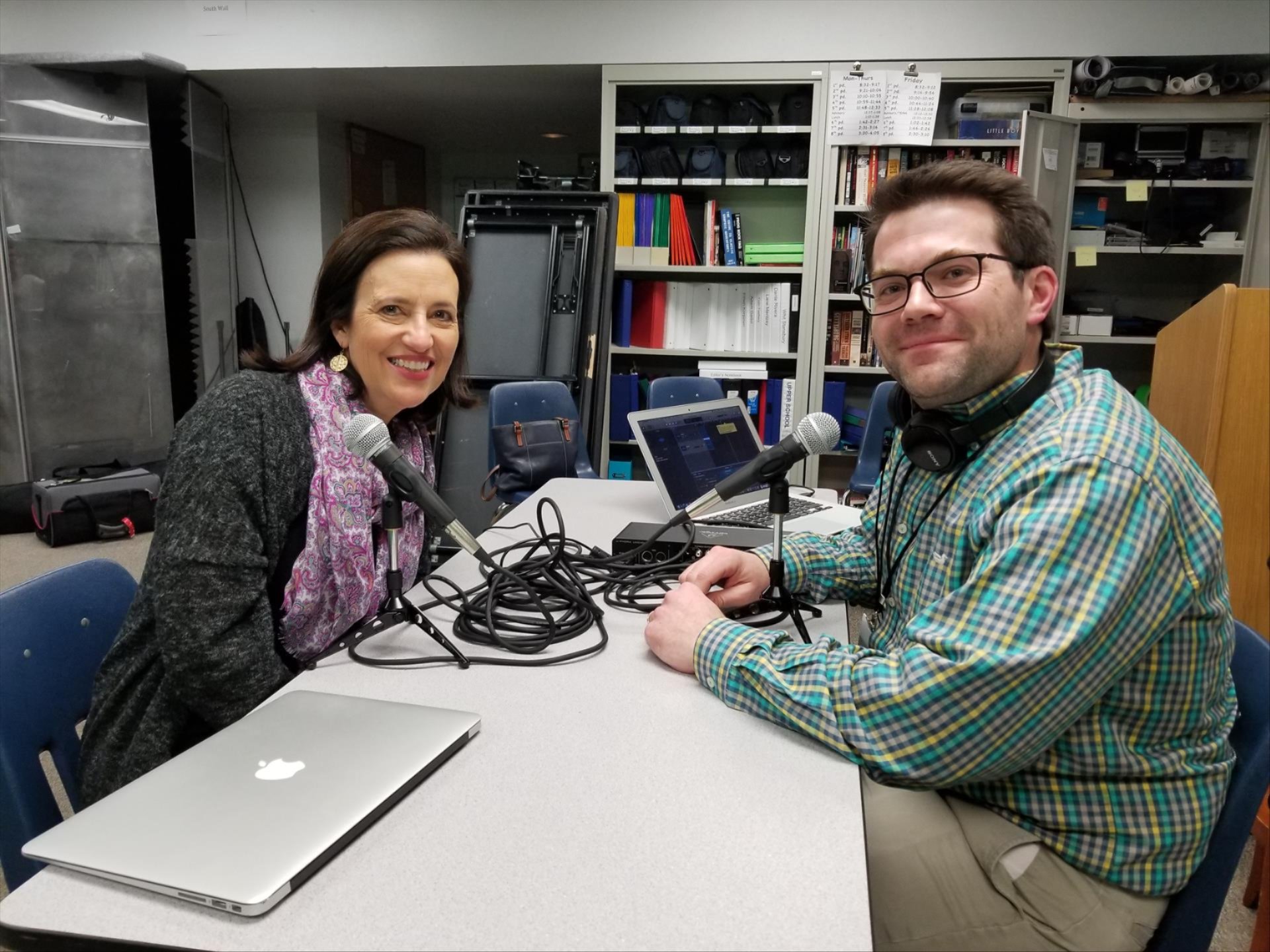 GIVE AND YOU MAY RECEIVE
Those who donate to Shelton's Annual Fund Drive
through December 12, 2018 will be eligible to win a gorgeous pair of earrings donated by Susan Saffron Jewelry Boutique!  These beautiful jade beaded earrings were crafted by Miguel Ases (valued at $350.00).  
Perfect gift for the Holidays!
Here's how you can win:
· Make a payment with cash, credit or online through Shelton.org/annualfund
· Pledge today and pay by May, 2019.
The winner will be contacted December 13, 2018.
If you've already given to the Annual Fund, you are already entered for the drawing!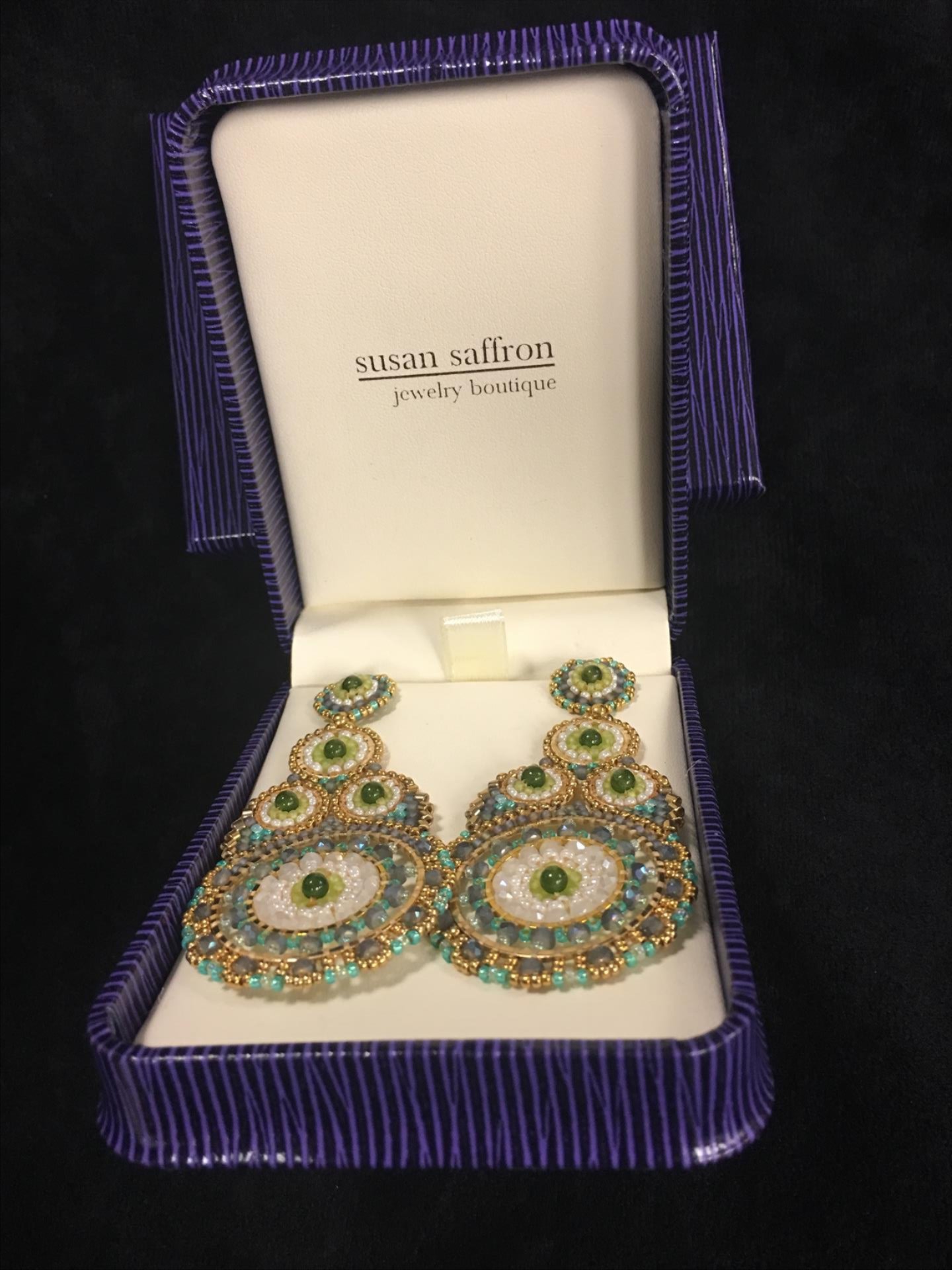 PARENT SUPPORT MEETING TONIGHT
Various Shelton staff members will present the program, Oral and Written Language:  Decoding, Spelling, Comprehension, and Composition.   The meeting takes place in the Dining Hall at 7:00 pm.  Mandatory for new Shelton parents, but free and open to all others.  No child care available.  No need to RSVP to this particular program.