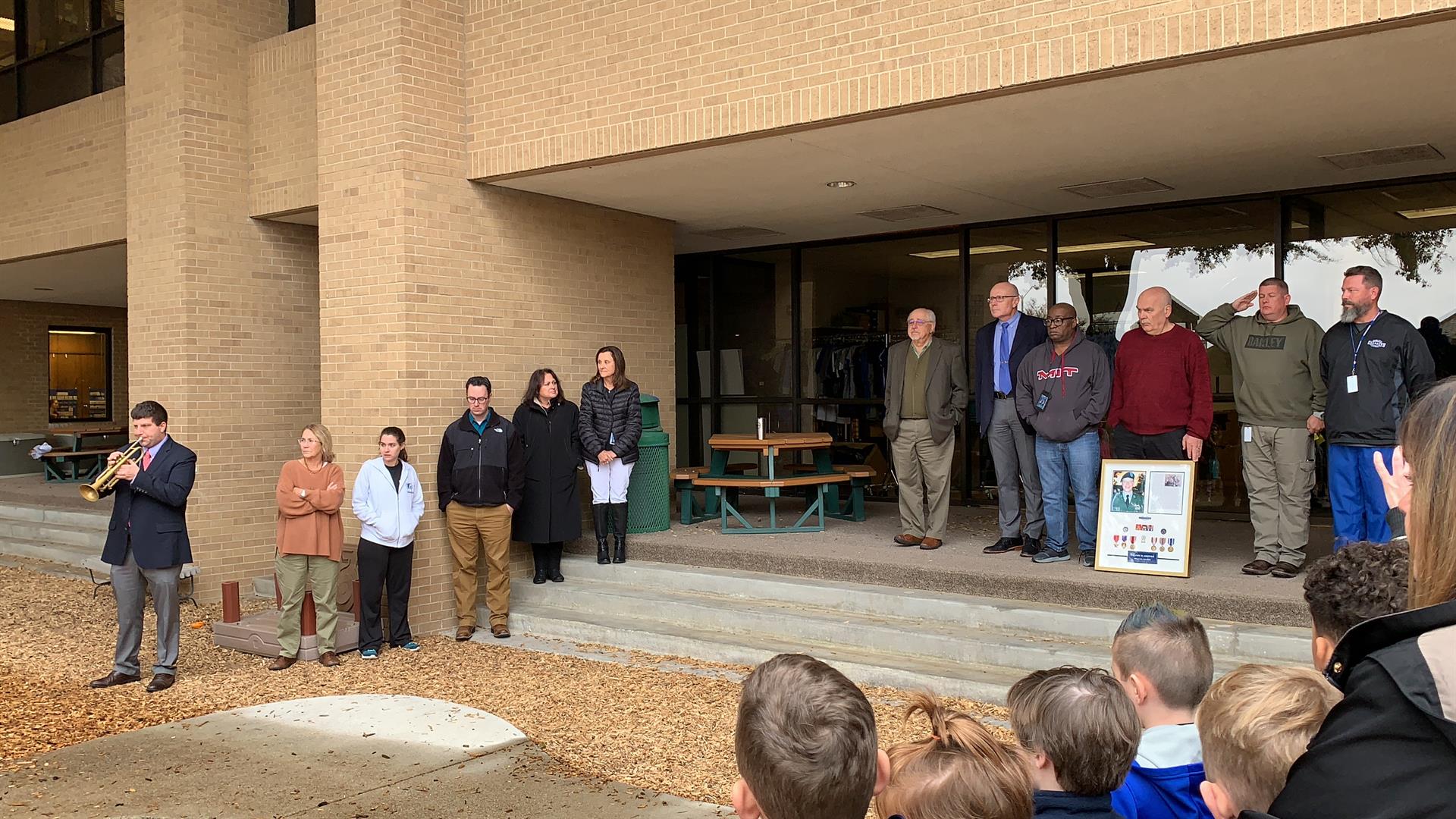 VETERANS HONORED AT SHELTON
On Monday, we honored veterans in several ways.  Lower School held a ceremony on the playground, and five Shelton employees, all veterans, were thanked:  Glen Brown, Dan Hanson, Jeff Pierce, Marc Shepherd and Phillip Carroll.  Lower School music instructor Ken Utz also played taps and explained the meaning of the music to students.
Through Shelton's Families Program, students in Upper Elementary and Middle School joined together to make greeting cards.  They were delivered to the VA North Texas Health Care Center Center.  Faculty members Beth Womble and Lena Hilbert coordinated the project.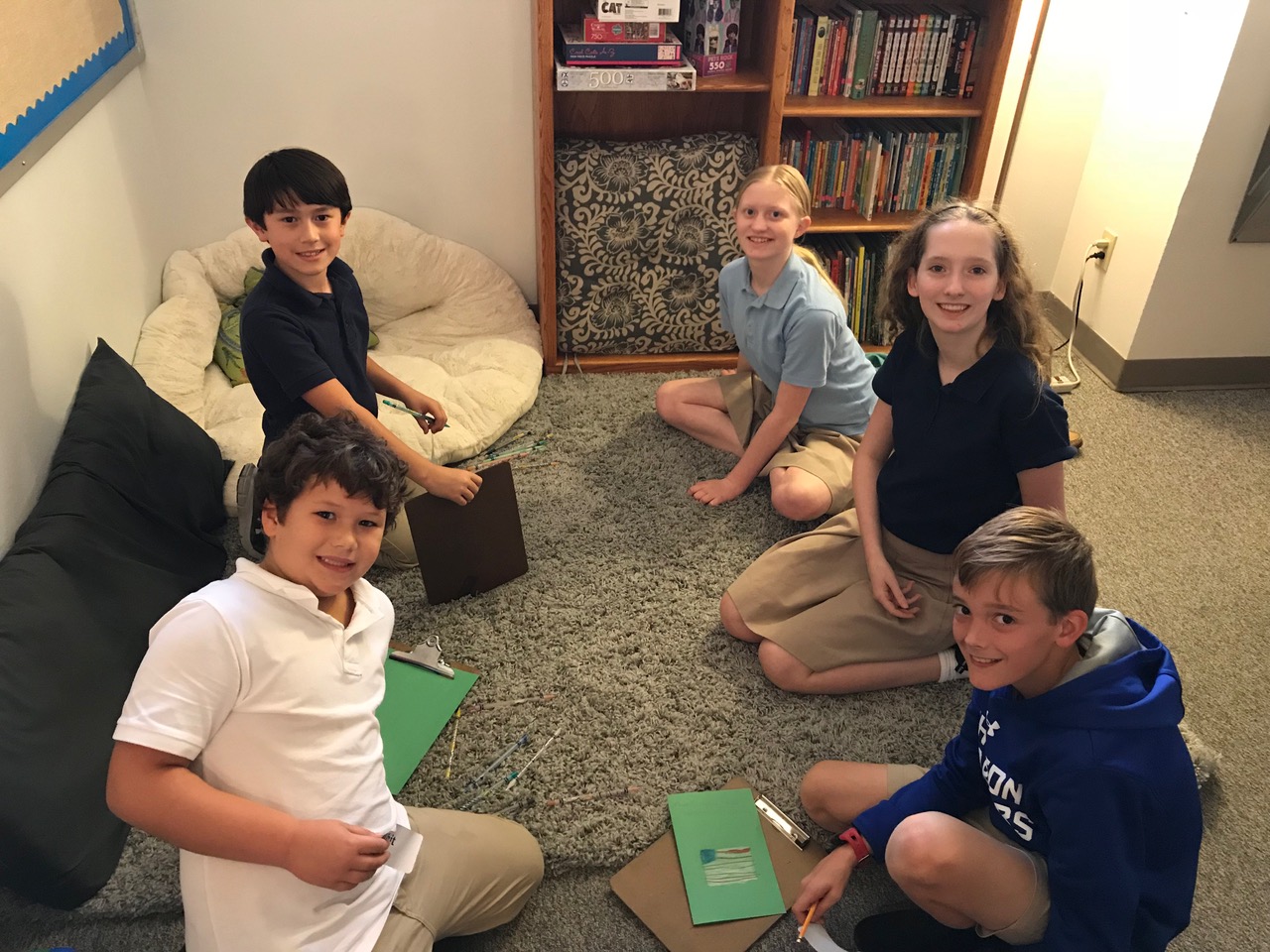 Upper School students did a bulletin board that featured the names of many veterans - some Shelton alumni, some relatives of students, and some faculty and staff.  Over 150 slips in red, white and blue formed a patriotic border for the display. Tobin Knox coordinated the activity.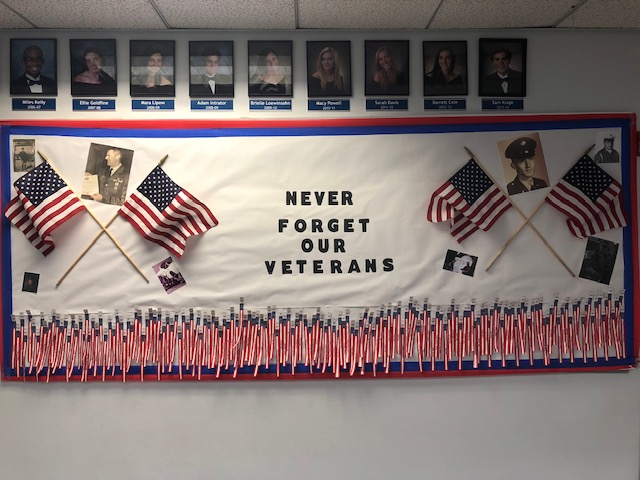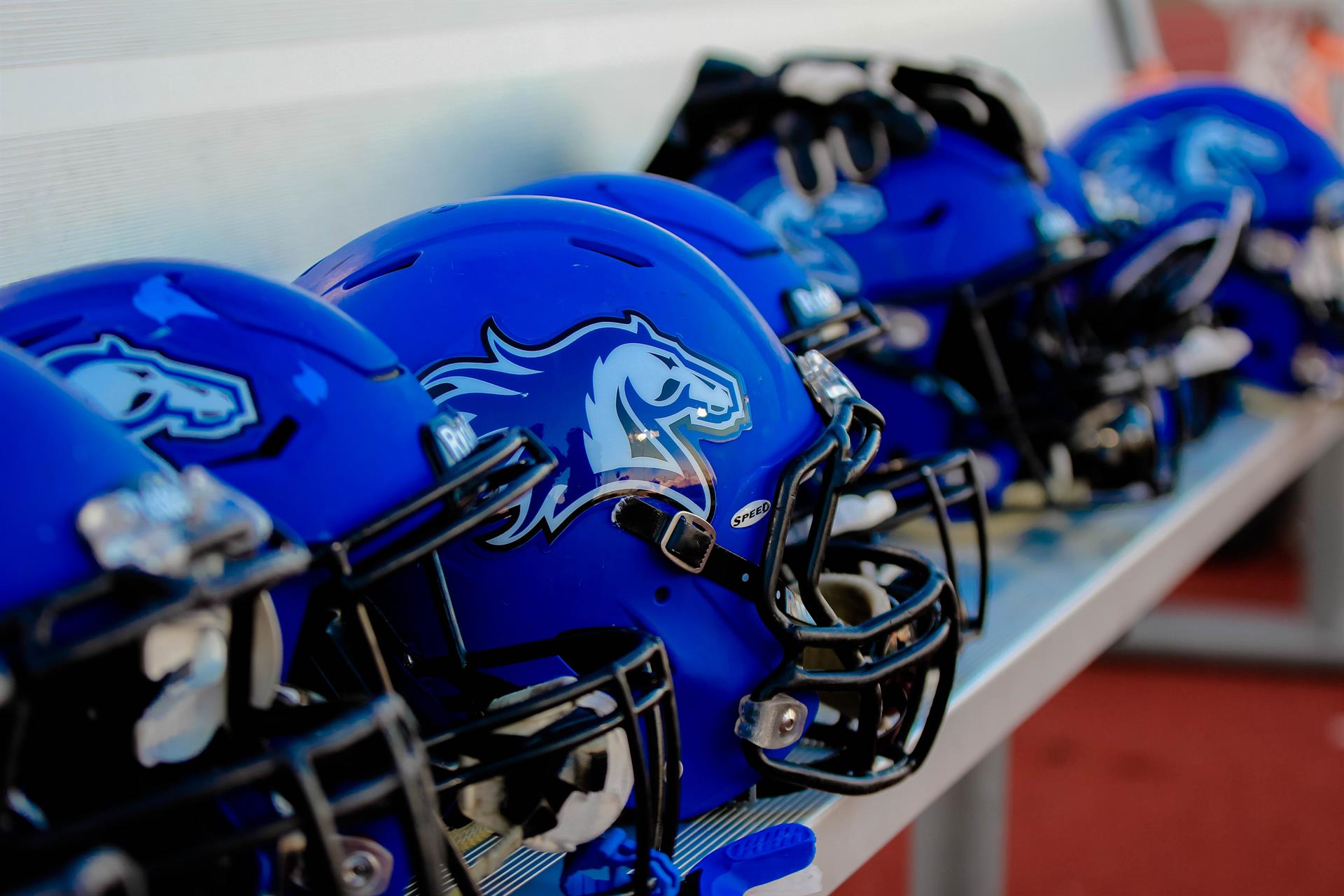 FOOTBALL PLAYOFFS
The Shelton Chargers play Coram Deo at 7:30 pm Friday. The game will be played at Trinity Christian Academy in Addison.
GO, CHARGERS!
Photo by freshman Jack Power
PARKING FOR GRANDPARENTS' DAY  
We are excited to have our event this Friday!  Please remind grandparents about parking. We have valet parking for all our guests on Shelton's lot. Since so many guests will be arriving and departing, we ask everyone to go the extra mile with courtesy and safety for this occasion. Our own staff will park across the street behind the church. Please tell all grandparents to use the valet services and to avoid across the street. No one should park in front of the church. Please note that the vacated SunFresh lot has "no parking / towing enforced" signage. We would hate for anyone's day to be ruined by a car being towed.
BAD WEATHER - SCHOOL CLOSINGS
Brr - we've had some cold weather this week!  Should we need to notify you about bad weather and any related late openings, school closings, or early releases, we'll do it in a number of ways.  CHECK SHELTON'S WEBSITE FIRST.  We will also notify you using text and / or email.
Print this flyer with the names of media outlets that will be notified of school closings. 

SPECIAL ANNUAL FUND DRAWING!!
We will be having several drawings for all those who have given to the 2018-19 Annual Fund.  Each winner will win Two tickets to Studio Movie Grill!  Winners will be contacted November 16.  Donate by November 14, 2018.  Pledge today and pay by May, 2019!
Be in it to Win it!!!