MEDS ARE VERY IMPORTANT
It is very important that Shelton is aware of the medication(s) that your child(ren) take both at home and at school. Please click HERE to complete a short medication questionnaire. This year we will collect this information online instead of at conferences. Please complete the questionnaire even if your child takes no medication. It will only take a few minutes of your time. Your answers will be kept confidential.  Thank you.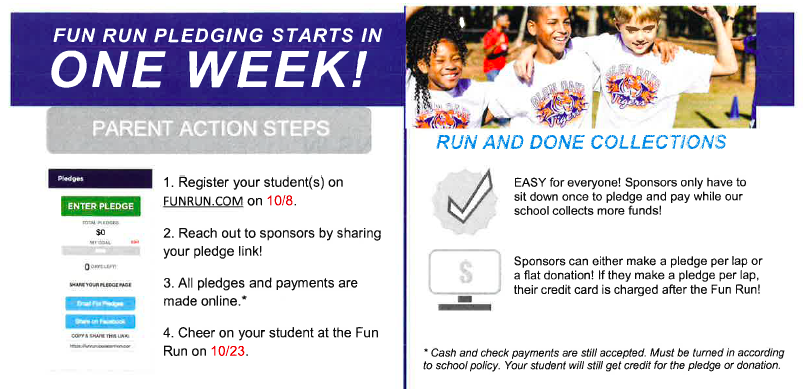 BOOSTERTHON FUN RUN!
Boosterthon Fun Run Pledging Is Open!
Help support the Shelton Scholarship Fund and reach our $40,000 goal.

Pre-Primary - 5th grade parents can create their own student video!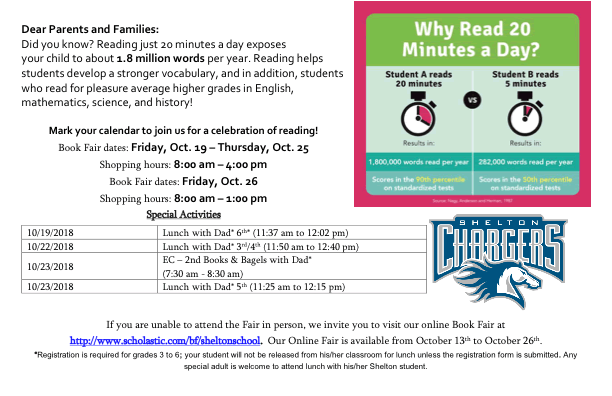 MONDAY - 10/22 Jennifer Nielsen Speaking and Autographing Books
Parents are welcome.  •  8:45 am – 9:35 am (MS)  • 10:00 am – 10:55 am (HS)
SHELTON HITS THE AIR WAVES DURING DYSLEXIA AWARENESS MONTH
Here's a great radio interview done by Anna deHaro with iHeart Media Dallas. The interview features Shelton Executive Director Suzanne Stell and Shelton senior Jacob Eckart. It was aired Sunday by all six of iHeart Media Dallas radio stations. What better way to explain to others about learning differences than to hear from one of our amazing students! Please share the show with your friends and family, particularly those who need educating on the topic.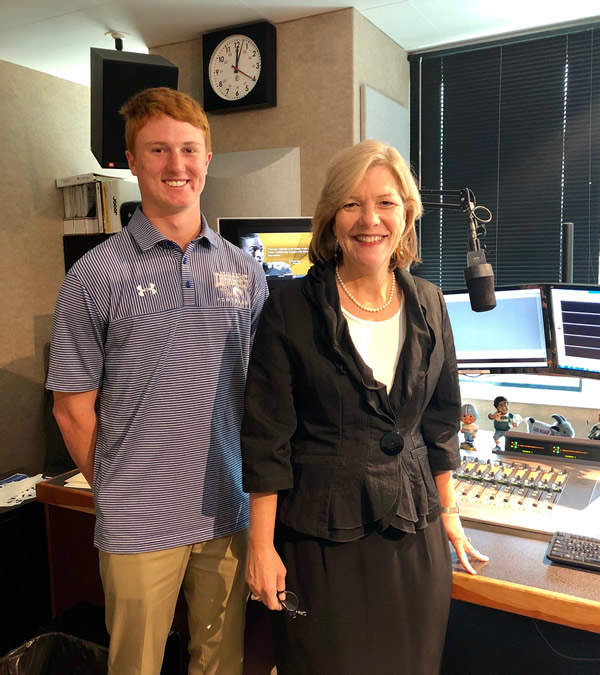 SUCCESSFUL WOMEN WITH LEARNING DIFFERENCES OCTOBER 22
Please join StandUp LD for their first-ever panel discussion of Successful Women with Learning Differences. They have a great line up of panelists who are going to share their challenges, successes, and how they landed successful careers. It will be a night of hope and inspiration. Please help us spread the word!  This organization is headed by Shelton parents Heather and Eric McGehearty, and faculty member Lena Hilbert will be one of the panelists.  Shelton is a sponsor of some of StandUpLD's events.
For more information, read here and register.
Dyslexia Awareness Month is a great time to be focusing on successes.
Oct. 22, 7:00 - 8:30 pm
Shelton Dining Hall
for
parents / teachers 
students ages 8 and above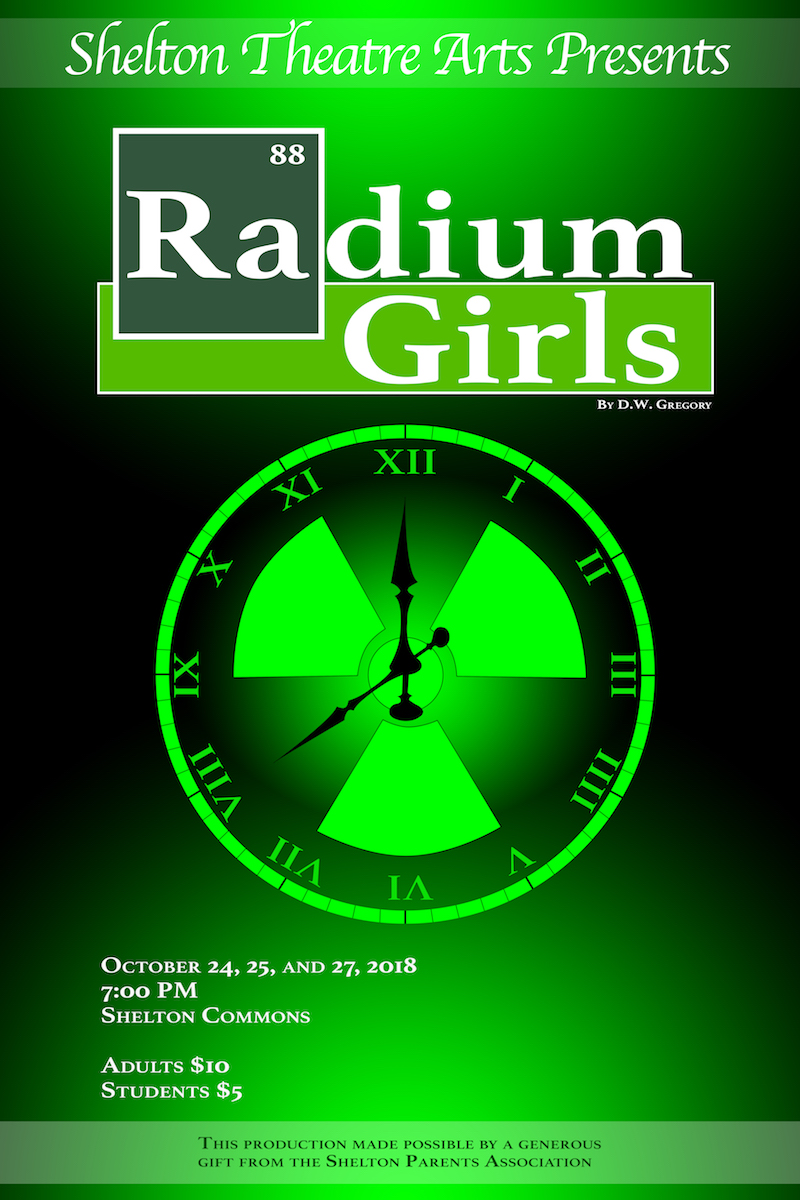 SHELTON THEATRE PRESENTS
Radium Girls by D.W. Gregory and directed by Anné Hughes
Recommended for ages 12 and older
October 24, 25, and 27, 7:00 pm
In 1926, radium was a miracle cure, Madame Curie an international celebrity, and luminous watches the latest rage – until the girls who painted them began to fall ill with a mysterious disease. Inspired by a true story, Radium Girls traces the efforts of Grace Fryer, a dial painter, as she fights for her day in court.
STRATEGIES FOR ENGAGING IN YOUR CHILD / GRANDCHILD'S LEARNING PROCESS
October 30, 8:45 – 9:30 a.m., Shelton Parents and Grandparents are invited to attend a special workshop in the Dining Hall presented by former Shelton Head of Upper School, teacher and current Shelton Grandparent Judy Browne on the topic of Strategies for Engaging in Your Child / Grandchild's Learning Process.
 
This informal presentation is designed to share games and topics of conversation with your child or grandchild that can be incorporated into the activities of everyday life: driving in the car, at the dinner table or watching a movie. These conversations and games can help increase a child's language development, critical thinking skills and general fund of knowledge which will, in turn, impact the child's overall learning, social skills and self-image.
SHELTON OBSERVES RED RIBBON WEEK OCTOBER 29 - NOVEMBER 2
Life is Your Journey, Travel Drug-Free!
Shelton will join schools around the nation for Red Ribbon Week. Please click here to read more about how Red Ribbon Week started and how Shelton will participate. Only students in Grades 3 -12 will participate in the activities (with approved uniform). Lower School parents, please read how you can discuss making good choices with your child.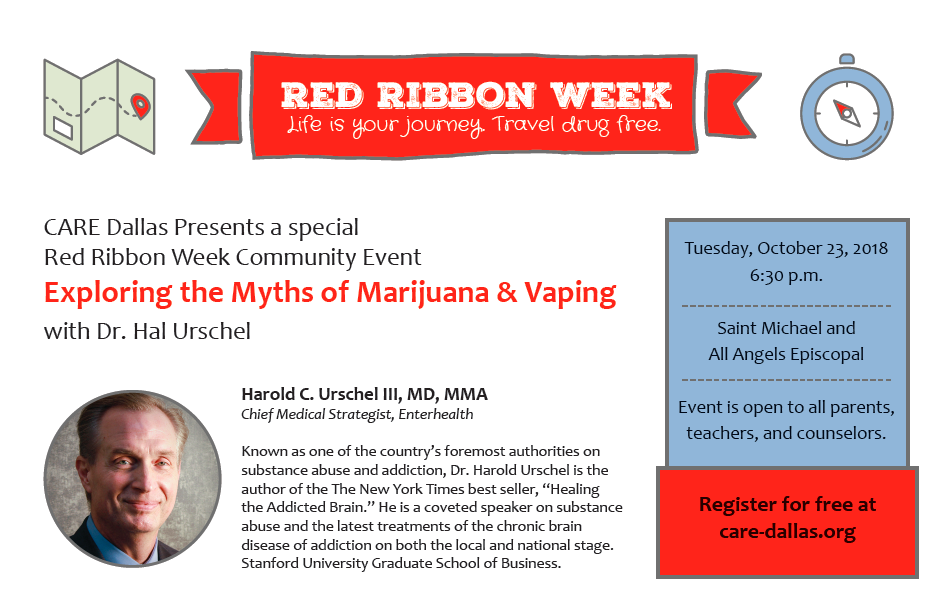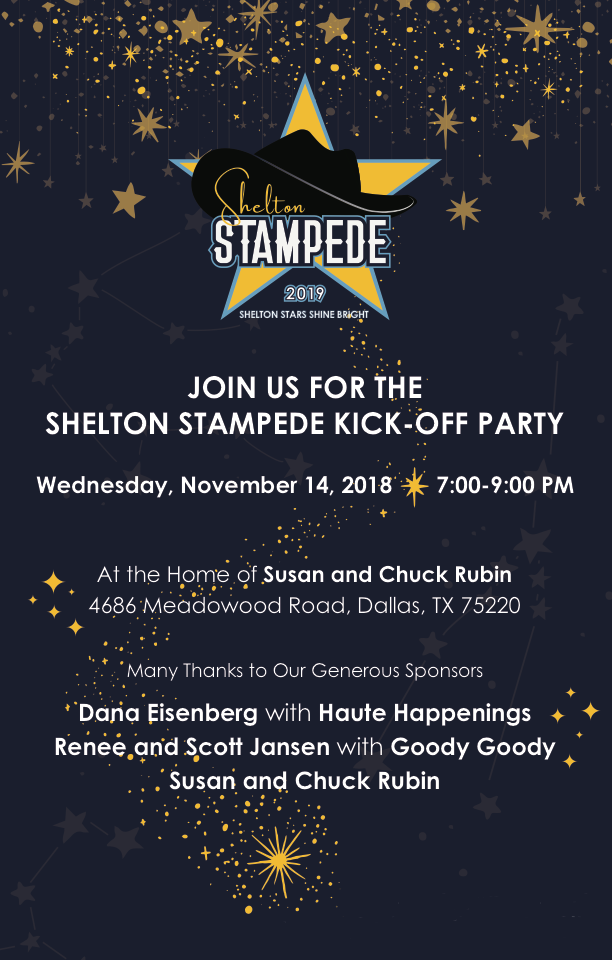 JOIN US FOR THE STAMPEDE KICK-OFF PARTY
For all Shelton parents, please join in the excitement at the official kick-off party for the Stampede. Mingle with your fellow parents and enjoy cocktails and bites. RSVP by November 8, 2018.